Online SPE is a sample preparation solution that offers a seamless workflow from start to finish performed entirely "online" the LC instrument. In typical use, an autosampler takes the samples from a collection plate or tubes, and injects them directly onto the SPE cartridge located on the analytical instrument (LC instrument). This enables an entirely hands free workflow, eliminating the risk of human error as well as avoiding labor intensive and tedious methods such as traditional SPE and protein precipitation.
Already have question for our speaker? Tweet us @BioanalysisZone and use #BZwebinars

What will you learn?
Learn about Online SPE and how it fits into the LC

–

MS workflow
Learn about the many advantages of Online SPE compared to traditional SPE and protein precipitation
Learn how to automate your workflow to increase lab efficiency
Who may this interest?
Anyone interested in sample prep for LC–MS analysis, including:
Analytical Chemists
Method Developers
Laboratory Managers, Directors, Supervisors

Speaker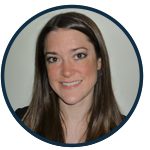 Candace Price
Product Manager, Bioanalytical Sample Preparation
MilliporeSigma
Candace is the Product Manager of the Bioanalytical Sample Prep product portfolio within the Life Science business of Merck KGaA, Darmstadt, Germany, which operates as MilliporeSigma in the U.S. and Canada.  In her current role, Candace is responsible for development and execution of marketing strategies as well as product development of innovative sample preparation devices to grow the bioanalytical sample prep portfolio.  She was formerly employed at the Genomics Core Facility at The Pennsylvania State University as a Research Technologist primarily focused on Next-Generation Sequencing and Microarray projects.  Candace received her MBA and Bachelor's in Microbiology from The Pennsylvania State University.
For a full list of other webinars available on Bioanalysis Zone please see here.