Immunogenicity evaluation is a key component of the biopharmaceutical drug development process and developing clinically relevant assays is essential for successful bioanalysis. This webinar will discuss the basic need for the detection of anti-drug antibodies, as well as present some typical assay formats that can be used for analysis. The impact of neutralizing antibodies (NAb), and persistent or transient antibody responses will be evaluated in regards to safety. Two case studies will be examined to highlight the need for adequate assay development.
What will you learn?
Immunogenicity assay overview
Typical assay formats
Impact of anti-drug antibodies on safety
The how and why of acid dissociation for improving drug and soluble receptor tolerances
Strategies for in-study cut point analysis
Speaker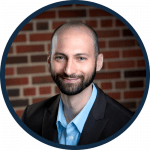 Michael Paton
Manager, Large Molecule Department
KCAS Bioanalytical & Biomarker Services
Michael joined KCAS Bioanalytical & Biomarker Services  (KS, USA) in 2013, bringing development and validation experience across a wide range of techniques and platforms including flow cytometry, ELISA, ECL, RIA, ELIspot and other live-cell assays. Michael has successfully completed CAP proficiencies in flow cytometry and has participated in several panel assessments for intra-cellular staining and for multimer gating techniques. He has developed bioanalytical assays for use in PK, PD, immunogenicity and biomarkers.
In association with