Intrinsic to the analysis of biotherapeutics is the development, validation and application of immunogenicity methods. Although critical to safety and efficacy assessments, there is still a lack of industry standardization in approach, validation and reporting. In the absence of clear, uniform guidance, experimental design and acceptance criteria are also open to interpretation.
In this webinar we explore the challenges this presents for CRO project managers and scientists as well as biopharma and biotech companies.
What will you learn?
Understanding of the issues generated by a lack of standardization within the context of regulatory guidance updates (draft and published)
Impact assessment of a lack of consensus on analytical method validation and reporting
Who may this interest?
Outsource managers (biopharma and biotech)
Project managers and scientists (biopharma and biotech)
Project managers and scientists (CRO)
Speaker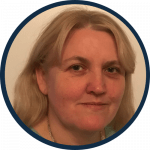 Alexandra Hawes
Principal Scientist
LGC
Having worked within R&D in both academia and the biotechnology sector, Alexandra Hawes is currently a Principal Scientist within the Bioanalysis department at LGC (Cambridgeshire, UK). Since joining the department in 2006, she has been responsible for novel method development programs for a wide range of large molecule biotherapeutics from pre-clinical to clinical phases. This included developing and validating the first anti-drug antibody assays at the Fordham site at in 2006/2007. Alex has considerable experience in the field of protein purification and analysis. She also has 11+ years' experience as a regulated project manager.
In association with