The objective of quantitative bioanalysis is to provide precise and accurate sample analysis results within the acceptable tolerance (variability), in line with the study scope, so that sponsors can make appropriate go/no-go decisions. For proactive and efficient study progression, stakeholders must fully understand the operational, logistical, technical and scientific considerations for the bioanalytical phase of various study types within a drug development program. Webinar participants will receive insight on this framework and the relevant critical control points.
What will you learn?
The framework for successful bioanalytical phase support of various types of studies
Bioanalytical critical control points (operational, logistical, technical and scientific) to proactively manage for successful project progression
Bioanalytical communication flow and key stakeholders for different types of studies
Who may this interest?
Stakeholders from CROs, Pharma and Biotech interacting with bioanalytical scientists
Outsourcing Managers, Safety Assessment, Clinical Operations
Stakeholders transitioning complex/innovative in-house bioanalytical projects to CROs
Speaker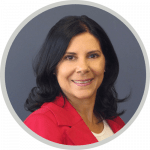 Anahita Keyhani 
Senior Director Scientific Operations, Mass Spectrometry
Altasciences
Dr Anahita Keyhani joined Altasciences in May 2015 and has over 20 years of CRO experience in regulated bioanalysis for preclinical and clinical development. As Senior Director of Scientific Operations, Mass Spectrometry, Dr Keyhani leads a team of over 40 scientists dedicated to method development and innovator regulated bioanalysis, preclinical and clinical. Prior to her current role, she was responsible for method validations and bioanalytical sample analysis projects for all phases of drug development.
In association with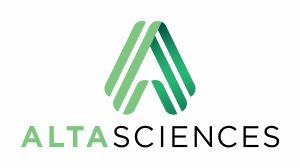 Altasciences is a forward-thinking, mid-size contract research organization offering pharmaceutical and biotechnology companies of all sizes a proven, flexible approach to preclinical and early-phase clinical studies, from lead candidate selection to proof of concept.
For over 25 years, Altasciences has been partnering with sponsors to help support educated, faster, and more complete early-drug development decisions.
Altasciences' full-service solutions include preclinical safety testing, clinical pharmacology and proof of concept, bioanalysis, program management, medical writing, biostatistics, and data management, which are all customizable to specific sponsor requirements. Altasciences help sponsors get better drugs to the people who need them, faster.