Thursday 12 December 2019
07:00 [PST] 10:00 [EST] 15:00 [GMT]
Not your time zone? Find conversion here.
Antisense oligonucleotides (ASOs) are widely used for silencing gene expression. The ability to use these synthetic agents to control gene expression is starting to show promising outcomes. With considerable advances in ASO chemical modifications and delivery systems, their potency in vivo has improved. Therefore, more sensitive bioanalytical techniques and better mitigation strategies are required to eliminate interferences in the assay. Hybridization ELISA is an effective and accurate approach to quantify parental ASOs in circulation and in their targeted tissue. Join us as we review case studies highlighting the scientific considerations and regulatory challenges of hybridization ELISA.
What will you learn?
The advantages and limitations of hybridization ELISA
The different types of hybridization ELISAs and how to choose the right format
The possible platforms to use for hybridization ELISA
The common bioanalytical issues encountered and mitigation plans
The most common challenges encountered with different matrices and tissues
Who may this interest?
Bioanalytical scientists
Managers considering whether to use hybridization ELISA for oligonucleotide quantitation
Key decision makers for preclinical and clinical outsourcing of bioanalytical programs
R&D scientists working on ligand binding assays
Bioanalytical scientists working with oligonucleotides
Speaker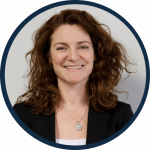 Danielle Salha
Director of the Ligand Binding Assay Department
Altasciences (QC, Canada)
Dr Salha joined Altasciences (QC, Canada) in 2017. As Director of the Ligand Binding Assay Department, Dr Salha leads a team dedicated to bioanalysis to support preclinical and clinical PK, PD and immunogenicity studies. Prior to joining Altasciences, Dr Salha worked at Charles River Laboratories (QC, Canada) where she acted as a Study Director to support immunogenicity studies. Previously, she worked over 14 years for Sanofi Pasteur (QC, Canada) where she led the development and validation of potency assays to support clinical Phase I and II product release. Dr Salha received her PhD at McGill University (QC, Canada) from the Department of Immunology and Microbiology.
In association with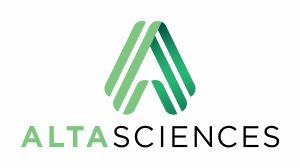 Altasciences is a forward-thinking, mid-size contract research organization offering pharmaceutical and biotechnology companies of all sizes a proven, flexible approach to preclinical and early-phase clinical studies, from lead candidate selection to proof-of-concept.
For over 25 years, Altasciences has been partnering with sponsors to help support educated, faster and more complete early-drug development decisions.
Altasciences' full-service solutions include preclinical safety testing, clinical pharmacology and proof-of-concept, bioanalysis, program management, medical writing, biostatistics, and data management, which are all customizable to specific sponsor requirements. Altasciences help sponsors get better drugs to the people who need them, faster.