Register for our exclusive Coffee Chat focusing on developments in cell and gene therapies. This informal discussion centers around gene therapy medicinal products and their potential to change the way we fight disease. Hosted by Naamah Maundrell (Bioanalysis Zone, London, UK) the conversation features two experts who have a keen interest in cell and gene therapies: Paul Byrne (Covance, Yorkshire, UK) and Weiping Shao (Frontage Laboratories, PA, USA).
The experts discuss:
What are cell and gene therapies and why are they important?
How these modalities have evolved?
How do these therapies fit into the bioanalytical space?
What are the key hurdles for developing new cell and gene therapies?
How do we support cell and gene therapies from a bioanalytical perspective?
What have been the success stories?
What can we expect in the next  5–10 years?
We thank our contributing experts for their time and thoughtful contributions and hope that through having these open discussions, together we can progress the field of bioanalysis.
Host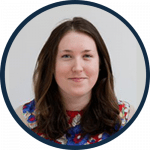 Naamah Maundrell
Senior Editor
Bioanalysis Zone
Naamah Maundrell is the Senior Editor of Bioanalysis Zone (London, UK). She received her BSc degree in Biomedical Sciences from the University of Reading (UK). Naamah has worked on Bioanalysis Zone for three years focusing on the techniques and methods used for the detection and quantitative study of analytes.
Speakers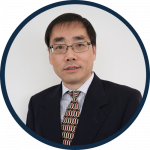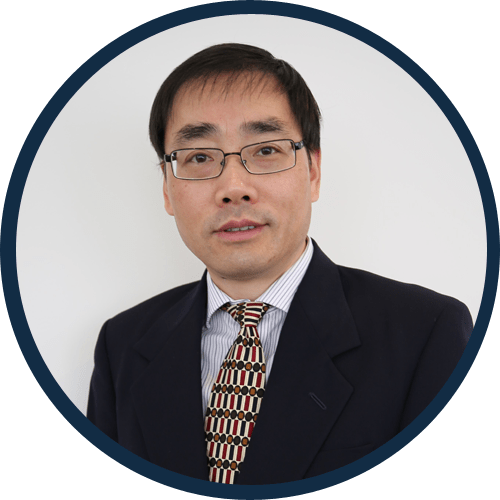 Weiping Shao
Vice President of Biologics Services
Frontage Laboratories, Inc. (PA, USA)
As VP of Biologics Services for Frontage Laboratories, Dr Shao oversees overall operations, scientific achievement and regulatory rigor of PK/TK, immunogenicity and biomarker analysis in support of innovative biologics, biosimilars, and new therapeutic modalities including gene therapy, nucleic acid therapeutics and CAR-T cell therapy. He also oversees CLIA compliant method validation and testing, genomic services including quantitative PCR and next generation sequencing (NGS). Weiping has over 20 years of experience in pharmaceutical / biotech industry. His most recent position was with Regeneron Pharmaceuticals, Inc. (NY, USA) where he served as Director and Head of Bioanalytical Operations. In this role, he built and led the bioanalytical organization that supported numerous regulatory submissions including the approval of Zaltrap®, Eylea®, Praluent®, Kvzara®, Dupixent® and Libtayo®. Prior to Regeneron, Weiping led the development of safety assessment strategy for drug development and the development of safety biomarkers in Safety Assessment Department at Merck & Co (PA, USA).
Weiping has published over 34 peer reviewed manuscripts, filed US patents and co-authored the worldwide accepted Best Practices for Biobank. He often chairs conferences and has given numerous presentations. He earned his PhD from Nanjing University (China) and completed his post-doctoral Fellowship in Biochemistry at University of California, San Diego (CA, USA).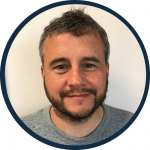 Paul Byrne
Principle Scientist, Cell & Gene Therapy
Covance (Harrogate, UK)
As Principle Scientist at Covance, Paul focuses on the evolving field of cell and gene therapies, providing scientific and regulatory leadership and direction on projects throughout the drug development continuum. In addition, he leads an integrated global Covance team delivering innovative analytical solutions for clients' cell and gene therapy programs. In this role, Paul also brings clients specialized expertise in the development and validation of analytical tools and strategies, development of regulatory-compliant and phase-appropriate CMC strategies and molecular biology.
Paul has over 20 years of industry experience, helping clients from various levels including as a Study Director running molecular biology and virology studies and as Head of Molecular Biology at Covance. He can frequently be found speaking at symposia on topics such as: analytical development challenges for ATMPs, biodistribution and safety assessment considerations for cell and gene therapies, CMC analytical activities and challenges, and more. Paul received his BSc (Hons) in Biology from the University of Stirling (Scotland) and his MSc in Research from the University of Glasgow (Scotland).
In association with