Bioanalysis Zone is delighted to offer its members unique access to this panel discussion focusing on new technologies. The panelists discuss how the bioanalytical field could learn from other industries, why we should be introducing new technologies and how we should train the next generation of scientists.
The series features conversations between Neil Spooner (Spooner Bioanalytical Solutions), Justine Collet-Brose (Gyros Protein Technologies AB), Olivier Heudi (Novartis), Gregor Jordan (Roche Diagnostics), Dan Sikkema (Quanterix) and Daniela Fraier (F. Hoffmann-La Roche Ltd).
The panelists discuss:
How do we bring ideas in from outside CRO/pharma circles?
Why should we be introducing new technology?
How should we implement new technology?
How do we move new technology forward?
How do we train the next generation of scientists?
What do you want to see in the next 5 years?
We thank our contributing experts for their time and thoughtful contributions and hope that through having these open discussions, together we can progress the field of bioanalysis.
Panelists: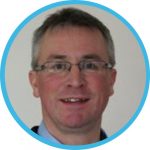 Neil Spooner
Founder and Director
Spooner Bioanalytical Solutions
Neil Spooner (PhD, C.Chem., F.R.S.C.) is the Founder and Director of Spooner Bioanalytical Solutions, a consultancy based in Hertford, UK. In this role, Neil helps companies to integrate microsampling and patient-centric sampling of biological fluids into preclinical, clinical and bioanalytical workflows. He also works with innovator companies to help them develop novel microsampling and microanalytical technologies and introduce them to the market. Neil is a Senior Visiting Research Fellow at the School of Life and Medical Sciences, University of Hertfordshire (Hertfordshire, UK), the Senior Editor of Bioanalysis Journal, the co-chair of the CPSA Europe meeting and the Deputy-Chair and Secretary of the Reid Bioanalytical Forum. He has published extensively, with over 60 peer reviewed manuscripts and more than 40 podium presentations at international conferences and symposia.
Neil has extensive experience in the quantitative bioanalysis of drugs, metabolites and biomarkers in the pharmaceutical industry and contract research organisations in the UK and USA. In over 20 years of industrial practice at GlaxoSmithKline, he has led groups operating in the discovery and regulated arenas of clinical and preclinical quantitative bioanalysis and metabolite identification. Neil has extensive experience of successfully leading interdepartmental and cross functional initiatives, including implementation of new technologies and workflows (such as microsampling), outsourcing quantitative bioanalysis, development and implementation of automation approaches and design of new scientific facilities.
Neil is the proud Husband and Father of two teenage daughters. In his spare time, he enjoys traveling with his family, skiing, walking the dog, growing his own produce and making his own wine, cheese and preserves.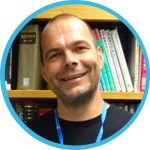 Gregor Jordan 
Senior Scientist and Head of Laboratory 
Roche Pharma Research and Early Development (pRED), Roche Innovation Center Munich
Prior to his current position, Gregor gained experience in preparative chromatography (e.g. simulated moving bed) and analytical (bio-)analysis for small molecules with a focus on chromatography, MS, GC and atomic absorption spectrophotometry. In his current position as group head his focus is on large molecule bioanalysis, mainly assay development for API including soluble target quantification and immunogenicity testing to support preclinical and clinical projects. Gregor contributed to several publications and patents covering assay/technology development, modeling and simulation and in-solution KD determination as well as free analyte quantification.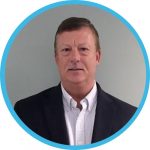 Dan Sikkema
Vice President, Accelerator and Pharma services
Quanterix Corporation

Dan brings 25 years' experience in the biopharmaceutical, vaccine and cell/gene therapy fields supporting oncology, neurosciences, respiratory, immunology and infectious disease. He has held positions of increasing responsibility at Bristol-Myers Squibb, Wyeth, Merck, Sanofi Pasteur, Frontage Laboratories and GlaxoSmithKline. In his career, he has contributed to the licensure of Prev(e)nar, Meningitec, Gardasil, RotaTeq, ProQuad, Zostavax, and Dengue vaccines, also Ofatumumab, Raxibacumab, Benlysta, Albiglutide, Mepolizumab, Denosumab, and other biopharmaceuticals, as well as Strimvelis (the world's first ex vivo cell/gene therapy product). He has also worked with the World Health Organization, National Institute for Biological Standards and Controls (NIBSC), US Centers for Disease Control, FDA and EMA in roles as an invited expert and as an advisor. Dr Sikkema earned his PhD in Microbiology and Public Health from Michigan State University, College of Medicine. He was a Post-Doctoral Fellow in Infectious Diseases at SUNY at Buffalo, School of Medicine. He has Chaired Division V (Clinical and Diagnostic Immunology) for American Society for Microbiology and was Coordinator for an Innovative Medicine Initiative project ABIRISK, the largest funded project to study Immunogenicity of Biotherapeutics. He has authored 30 peer-reviewed publications and has delivered more than 80 public presentations globally at scientific symposia.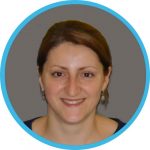 Justine Collet-Brose
Field Application Specialist
Gyros Protein Technologies 
After a master's degree in Biotechnological Medicines and Management from the University of Grenoble (France), Justine started to work as Senior Research Assistant in the Bioanalytical Laboratory of Novimmune SA, a small Swiss biotech company (Geneva, Switzerland). She was in charge of developing and validating preclinical and clinical immunoassays for pharmacokinetics, pharmacodynamics, immunogenicity and biomarker assessments. She mainly worked on the Emapalumab program from the phase I clinical trial to the FDA submission, being involved in all the different phases of the project, including the IND filing through the Project Coordinator role she occupied during her 2 last years in Novimmune SA. She decided to join Gyros Protein Technologies (Uppsala, Sweden) as Field Application Specialist in 2018 where she supports CRO, small and big pharma customers in developing the best immunoassay solutions they need.

Olivier Heudi
Head of Laboratory
DMPK group, Novartis Pharma (Basel, Switzerland) 
Olivier Heudi obtained his diploma of advanced studies in physiology and pharmacology at Pasteur Institute (Paris, France) in 1995 and his PhD in life Sciences at the University of Angers (France) in 1999. He previously gained experience in the analytical field at GSK (Stevenage, UK) where he has implemented LC-ICPMS and LC-MS/MS for the quantification of peptides in biological fluids and at Nestlé Lausanne (Switzerland) where he developed LC-MS/MS methods for the identification and quantification of vitamins and natural ingredients in food products and in raw materials. Then he joined Novartis Institute for Tropical Diseases (Singapore) where he led the bioanalytical laboratory. In December 2006, Olivier was appointed as laboratory head in the DMPK group where he is now working on LC-MS/MS method development and implementation for the quantification of monoclonal antibodies, oligonucleotides and small molecules in biological matrixes. Olivier is active as reviewer in several analytical papers and has great interest in new technologies with special attention on large molecules. 
Daniela Fraier
Head of Small Molecules Regulatory Bioanalysis, Bioanalytical R&D
Roche Pharmaceutical Research and Early Development, Roche Innovation Center Basel (Switzerland)
Before joining F. Hoffmann-La Roche Ltd, Daniela worked in both discovery and regulated bioanalysis at Pfizer in the United Kingdom and at Pharmacia in Italy prior to that. She has over 25 years' experience in quantitative LC–MS analyses for different types of analytes in different matrices and tissues including small drug molecules and biomarkers, peptides, native and modified siRNA and oligonucleotides. Daniela managed numerous method developments, validations and study sample analyses for drugs from a number of therapeutic areas. She has experience in the preparation/ review of regulatory documents (e.g. IB, IND, MAA, NDA) in support to filings for submissions to international agencies. Daniela obtained an MSc in Chemistry and Pharmaceutical Technologies from the University of Milan (Italy) and she is a Certified Pharmacist and Member of the Italian Professional Pharmacist Society. She has contributed to numerous publications in peer-reviewed Journals, has given several oral presentations and presented many posters at international meetings.
In association with