Monday 23 March 2020
15:00 [GMT] 11:00 [EST] 08:00 [PST]
Not your time zone? Find conversion here.
Immune cell profiling – both pre- and post-treatment – is a key part of characterizing the complexities of cancer biology to develop and commercialize new therapy options. ChipCytometry allows for the quantitative analysis of virtually unlimited protein biomarkers in a single sample. The technology combines high-resolution HDR imaging with AI-powered cell-segmentation software to deliver quantitative biomarker analysis with true single-cell resolution, enabling deep phenotyping of every individual cell in your sample. With over 40 validated markers for tissue samples and more than 110 validated markers for PBMCs, this technology has broad applications to clinical and pre-clinical studies in oncology, immunology and drug development.
What will you learn?
How ChipCytometry works
The benefits of image-based cytometry
Applications to immunology and immuno-oncology
Who may this interest?
Anyone involved in translational or clinical research involving immune profiling
Speaker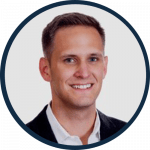 Thomas Campbell, PhD
Product Manager
Canopy Biosciences (MO, USA)

Thomas Campbell is the product manager for the ChipCytometry platform of products and services at Canopy Biosciences. Canopy Biosciences is a world leader in multi-omics immune profiling technologies. With a global footprint, Canopy Biosciences offers a range of products and services that have helped many of the top companies and academic institutions further their clinical and translational research program

In association with