Many anti-viral biotherapeutics operate through neutralization of the virus or kill infected cells and employ in vivo testing to measure potency, function and efficacy. In vivo assays are time-consuming and expensive. We developed a relative potency assay for an anti-influenza monoclonal antibody (VIS410) as a general example of the translation of a diagnostic neutralization method, the WHO microneutralization assay for influenza, into a cell-based relative potency assay.
Key considerations
Understanding of the biotherapeutic and the neutralization assay
How the potency method was developed
The experimentation to establish optimal conditions
How this assay can be validated to current regulatory standards
Who may this interest?
Biotechnology professionals
Pharmaceutical professionals
Medical professionals
Academics
Speakers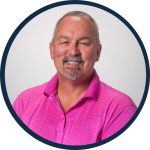 Jeffrey Patrick, PhD
Director – GMP
BioAgilytix (NC, USA)
Jeff serves in the role of Director of the GMP Potency team at BioAgilytix. He has more than 25 years of experience in biopharmaceutical development, manufacturing and testing, including upstream and downstream development and analytical support, GMP QC lab consulting and biologics discovery and early phase development. He has broad expertise in method development, validation, transfer and implementation in CMC manufacturing settings with a focus on implementation as part of a CMC strategy and control of SISPPQ or critical product attributes.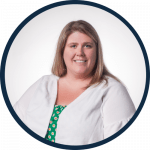 Jessica Weaver
Manager II
BioAgilytix
Jessica has more than 14 years of experience working in both academia and CMO/CROs in the North Carolina area and brings with her extensive GMP regulatory knowledge. In her role at BioAgilytix, Jessica works to manage a team of project managers, scientists and analysts specializing in GMP cell-based potency assays. She is also experienced in method feasibility, development, optimization, transfer, qualification, validation and GMP stability and lot release testing.
In association with