Assay development for preclinical and clinical biotherapeutic PK studies can sometimes be tedious and time consuming, delaying project timelines. This webinar will present a case study highlighting a fit-for-purpose and fast-turnaround reagent pairing experimental design using the Gyrolab xPand workstation. The case study will also cover the method optimization and troubleshooting process that led to the development of a fully qualified PK assay using the Gyrolab Viewer software. Compared to manual plate-based ELISA, the automated Gyrolab platform reduces manual labor, assay incubation time and reagent consumption. These advantages significantly minimize human error and enhance workflow efficiency.
What will you learn?
How a novel, fit-for purpose and fast-turnaround reagent-pairing approach is useful for PK immunoassay optimization
How a microfluidic, fully automated immunoassay platform can improve biotherapeutic PK assay workflow efficiency
How Gyrolab Viewer software provides unique tools for assay troubleshooting and optimization
Who may this interest?
Bioanalytical scientists in biologics development and bioprocessing
Preclinical and clinical CROs
Bioanalytical support groups in pharma and biotech
Speakers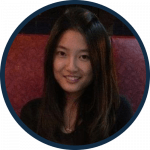 Sally Ye
Immunoassay Scientist, DMPK Biotherapeutics Bioanalysis department
Boehringer Ingelheim (NC, USA)
Ms. Ye received her Bachelor of Science degree in both Chemistry and Life Sciences from the University of British Columbia in Vancouver, Canada. She joined Boehringer Ingelheim (BI) in 2016 as an Immunoassay Scientist in the DMPK Biotherapeutics Bioanalysis department. She is responsible of developing Clinical and Non-clinical PK and ADA immunoassay methods as well as monitoring outsourced CRO work. Prior to BI, Ms. Ye worked at CROs where she gained her method development experience in both large and small molecules.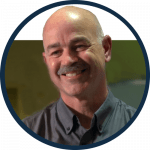 Robert Durham, PhD
Director of Service and Scientific Support, NA
Gyros Protein Technologies (NJ, USA)
In association with