LGC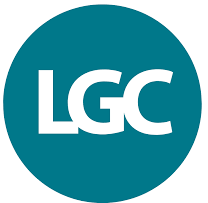 Videos
Webinars
News
Features
---
LGC is an international life sciences measurement and testing company.
LGC has a world-class bioanalytical capability with more than 50 years' experience in high-integrity analytical science and expertise spanning small and large molecules, biomarkers, molecular biology and microbiology.
Operating from state-of-the-art facilities to GLP, GCP and cGMP standards, LGC also has leading capabilities in CMC, with particular specialties in materials science and pharmaceutical analysis.
With a dedicated team of scientists focused on providing laboratory services to help accelerate the development of new medicines. We work on behalf of clients all over the world and our consultative, science-driven approach ensures the highest quality data to support new product development and manufacture.
Our flexible and tailored services follow the same rigorous principles for all experimental work, so whether you require non-regulated discovery or full regulatory studies, you know that your samples are in safe hands.
Interested in a career at LGC? Click here
For additional information or to discuss your specific needs, please contact us on www.lgcgroup.com/contact-us.
Website:
www.lgcgroup.com/dds
Telephone:
+44 (0)1638 720500
Address:
Newmarket Road
Fordham
Cambridgeshire
CB7 5WW
United Kingdom