Algorithme Pharma | an Altasciences company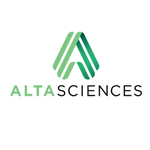 Altasciences Clinical Research encompasses Algorithme Pharma in Montreal, QC, Vince & Associates Clinical Research in Overland Park, KS, as well as Algorithme Pharma USA in Fargo, ND, thereby making it one of the largest early phase clinical CROs in North America.
With over 25 years of industry experience, Altasciences provides early phase clinical development services to an international customer base of biopharmaceutical and generic companies. Altasciences' full service solutions offering in this critical stage of drug development includes medical writing, biostatistics, data management and bioanalysis.
Webinars
Hybrid LBA-LC/MS assays for protein bioanalysis: a good idea for so many reasons
Biosimilars by LC-MS: a single 'reagent-free' method