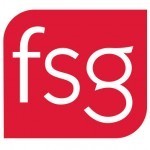 On the Future Science Group website, you can find our more about who we are and what we do. Our portfolio consists of two imprints, Future Science and Future Medicine. Both publish books and journals. In addition to this core publishing business, Future Science Group develops specialist community-driven websites. Key titles and sites include Bioanalysis Zone, Pharmacogenomics and the award-winning Regenerative Medicine.
Oncology Central is an online resource powered by Future Science Group designed to help members stay up-to-date with industry developments in the fast-paced field of oncology. The website is a free-of-charge online information center exclusively for medical professionals with an interest in oncology, endorsed by an expanding board of expert Ambassadors from across the globe.

Neurology and neuroscience are fast-moving, multidisciplinary fields at the forefront of medical and scientific progression. At Neuro Central, the online resource powered by Future Science Group, we unite all aspects of neurology and neuroscience to support synergistic progression through collaboration and learnin
RegMedNet is a network for the regenerative medicine community to share knowledge, discuss the latest research and help move the field forward. RegMedNet aims to unite all members of this diverse community, enabling the connection and collaboration that will help this exciting field move forward at an even faster rate.
Medicinal chemistry has evolved into a highly interdisciplinary field, enhanced by the collaborative efforts of experts from a wide spectrum of specialist areas, from chemoinformaticians to chemical biologists. At MedChemNet, we have created the first online community for those working in the field of medicinal chemistry. The new interactive portal is free to join and offers exclusive content from FSG's leading peer-reviewed journal, Future Medicinal Chemistry, along with industry news, and a platform for members to network, share insights and discuss research.
One of the most exciting developments to come out of the completion of the Human Genome Project in 2003 was the emergence of the field of Epigenomics– a rapidly developing area of science that promises to elucidate the inner workings of the genome, and shed new light on processes of human development.At EpigenomicsNet, we have created one of the first community websites for experts in the field to come together to discuss the topic.
At 3DMedNet we truly believe that 3D printing and bioprinting is going to have a huge impact on medicine and healthcare. The field comprises a multidisciplinary mix of experts, from regulators and manufacturers to surgeons and bio-engineers. 3DMedNet is a network that unites members of this diverse community, enabling the connection and collaboration that will help this field move forward.