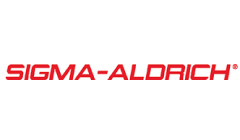 MilliporeSigma, Life Science business of Merck KGaA, Darmstadt, Germany
www.sigmaaldrich.com
Categories:
Chromatography
Other products in Chromatography
Maximize the performance of your HPLC system
View our new HPLC Accessories brochure, which contains a select group of products and recommendations to maximize the performance of your HPLC system.
SupelConnect High Performance Fittings
Upchurch Scientific Fittings and Accessories
Optimize Technologies
HPLC Dispersion Measurement
PEEK HPLC Fittings
Stainless Steel HPLC Fittings
Inlet Line Filters
Back-Pressure Regulators
Stainless Steel Couplings, Unions, Tees, Tubing
PEEK Tubing, PEEKsil Tubing, PTFE Tubing
Saturator Column Kits
Tubing Cutters
Column Hardware
TSKgel Hardware & Accessories
Whatman Syringe & Syringeless Filters
Syringe Tip Filters
Rheodyne Injectors, Sample Loops, and Accessories
Priming Valves, Gauge Kits, SSI Valves, Pulse Damper
Mobile Phase Degassing/Filtration and Debubblers
Inlet Filters, Debubbler
Vacuum Pumps
Temperature Control
High-Flow Base Plate Purifier Systems for LC-MS Nitrogen
Pump Replacement Parts
LC-MS Post Column Flow Splitters
ASI Static Mixers
Post Column Reaction
PHRED: Photochemical Reactor Enhanced Detection
HPLC Vials and Syringes.
For more information please click here.