Thermo Scientific SOLA SPE cartridges and plates – Technical Guide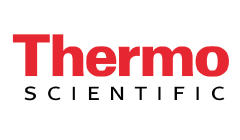 Thermo Fisher Scientific Inc.
www.thermoscientific.com
Thermo Scientific SOLA products revolutionize Solid Phase Extraction (SPE). This first fritless SPE product range provides greater reproducibility with cleaner, more consistent extracts.
Categories:
Sample preparation, extraction & collection
Other products in Sample preparation, extraction & collection
SOLA products provide unparalleled performance characteristics compared to conventional SPE, phospholipid removal and protein precipitation products.
This includes:
•  Higher levels of reproducibility
•  Higher levels of extract cleanliness
•  Reduced solvent requirements
•  Increased sensitivity.
The manufacturing process has the additional benefit of removing extractables from component parts, resulting in cleaner sample extracts.
SOLA products provide reduced failure rates, higher analysis speeds and lower solvent requirements, which are critical in today's laboratory environment.
The increased performance delivered by SOLA products provides higher confidence in analytical results and lowers cost without compromising ease of use or requiring complex method development.
Conventional SPE cartridges and well plates are packed with a loose powder of silica or polymeric material positioned between two frits. These packed beds are potentially prone to settling and voiding in production or transportation. This creates phase channeling and packing irreproducibility, resulting in reduced recovery and reproducibility in analytical results.
Summary
Compared to conventional SPE loose-packed products, SOLA products deliver:
• Significantly increased reproducibility
• More consistent and higher recoveries
• High levels of extract cleanliness
• Reduced solvent requirements
• Increased sensitivity
• Greater sample throughput.
In today's demanding laboratory environment, where reproducibility, certainty of results and cost saving are fundamental requirements, SOLA products are an indispensible tool to provide confidence and first-time/every-time success in the analytical process.
Download Technical Guide here.