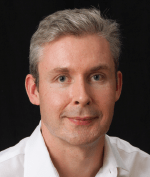 Robert MacNeill received his Bachelor's degree with Honors in Chemistry from Heriot Watt University then his MSc in Analytical Chemistry from the University of Huddersfield, both in the United Kingdom. Robert is also a Chartered Chemist and Member of the Royal Society of Chemistry. With 18 years of experience in all aspects of quantitative bioanalytical LC-MS/MS method development, nine of these years heading method development activities within HLS/Envigo, and a regular author and peer reviewer for the journal Bioanalysis, Robert is a recognized expert and innovator in the field.
In his current role Robert coordinates all LC-MS/MS method development and associated training, takes the lead in keeping abreast of innovation and technological development in the industry, leads in-house research projects and performs technical writing for the purpose of producing publications.
---
Short interview
1. What are your main areas of interest within bioanalysis?
Quantitative analysis by LC-MS from small molecules to large biomolecules, in particular addressing matrix effects and the challenges of peptide and protein bioanalysis.
2. Describe your current role in under 20 words.
Leader of the LC-MS/MS method development group, also overseeing in-house R&D, training and technical writing, at Envigos' Princeton site.
3. How many years of experience do you have in the bioanalytical field?
18.
4. How many organizations have you worked at?
3.
5. How many countries have you worked in?
3.
6. How many papers have you published in total?
5.
7. Which conferences have you attended in the past year?
None, but I was main author of a poster presented by a colleague at the 7th WRIB (2013).
8. Which countries have you visited in the past year?
USA & Canada.
9. What social media tools do you use?
LinkedIn.
10. Coffee or tea? How many cups a day?
Both! 2 teas; 1 coffee.
11. Make mine a … (favourite drink)
Peroni.
12. If I weren't a bioanalyst I would be… (alternative career)
a schoolteacher.
13. You'd be surprised to know that I…
spent much of my youth ski-ing in the Scottish Highlands.