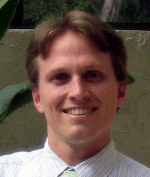 Timothy J Garrett earned his Bachelor's in Chemistry from the University of Georgia (GA, USA) in 1999. After working in industry for a couple of years, he returned to school for graduate study at the University of Florida (FL, USA) where he earned a Doctor of Philosophy in 2006. Dr Garrett then translated to an assistant professor position in the College of Medicine at the University of Florida, and assumed operation of the Biomedical Mass Spectrometry facility.
He has focused his work on expanding the use of MS in clinical sciences through education, analysis, and collaboration. At present, Dr Garrett has collaborated with over 30 faculty members at the University of Florida. Dr Garrett is currently a research assistant professor in the Department of Pathology, Immunology and Laboratory Medicine at the University of Florida. He is director of the high-throughput MS metabolomics core of the Southeast Center for Integrated Metabolomics (SECIM). Dr Garrett is also working closely with University of Florida Clinical Toxicology to grow and expand MS services for diagnostics.
---
Short interview
1. What are your main areas of interest within bioanalysis?
Metabolomics, small molecule quantitation, advances in instrumentation, clinical toxicology, and forensics
2. Describe your current role in under 20 words.
I direct a research MS facility specializing in metabolomics and am a technical director for a clinical MS facility
3. How many years of experience do you have in the bioanalytical field?
I have 16 years of experience in bioanalysis
4. How many languages do you speak?
Two – English and French
5. How many papers have you published in total?
28
6. Which conferences have you attended in the past year?
Pittcon, American Society for Mass Spectrometry, Next Gen Sequencing, XX Biennial meeting of the International Society for Eye Research (ISER)
7. Which countries have you visited in the past year?
Germany, France, Italy, Amsterdam
8. What social media tools do you use?
LinkedIn, Facebook, ResearchGate, Twitter
9. Coffee or tea? How many cups a day?
Definitely Coffee, 1-2 cups
10. Make mine a … (favourite drink)
Manhattan
11. If I weren't a bioanalyst I would be… (alternative career)
an owner of a movie theater
12. You'd be surprised to know that I…
have a black belt in karate