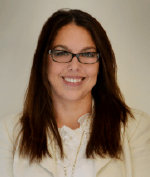 Heather Myler received her PhD in Biochemistry and Cellular Biology with interdisciplinary training in Bioengineering from Rice University (TX, USA). She has held positions of increasing responsibility supporting the bioanalysis of biotherapeutics at all stages of drug development at Pfizer, Amgen, Ambrx, Merck and currently serves as Principal Investigator in the Analytical and Bioanalytical Department at Bristol-Myers Squibb. 
Dr. Myler brings with her 16 years' experience in biotherapeutics representing numerous modalities including: antibody drug conjugates (ADC), PEGylated proteins, multiple domain (fusion) proteins, replacement proteins, peptides, and monoclonal antibody therapeutics.  In her current role, she serves as a biotherapeutic bioanalysis expert responsible for the development, validation and life cycle management of PK, Immunogenicity and Biomarker assays. She manages preclinical and clinical bioanalytical deliverables internally via cross-functional collaborations with discovery, pharmacology, toxicology, clinical research, clinical development, CMC and regulatory departments and externally with biotech, contract lab and central lab partners. She has >50 presentations, posters and publications including 2 patents and is highly committed to continuing in her pursuits to grow the field of bioanalysis through collaborative endeavors.
---
Short interview
1. What are your main areas of interest within bioanalysis?
PK, immunogenicity and biomarkers.
2. Describe your current role in under 20 words.
Dr. Myler currently serves as a Senior Research Investigator at Bristol-Myers Squibb supporting biotherapeutic PK, immunogenicity and biomarker bioanalysis.
3. How many years of experience do you have in the bioanalytical field?
12 years in industry in regulated bioanalysis.
4. How many papers have you published in total?
26.
5. Which conferences have you attended in the past year?
WRIB, NBC.
6. Which countries have you visited in the past year?
US (east and west coast), China.
7. Coffee or tea? How many cups a day?
Coffee, 2 cups w/ Belgium chocolate creamer.
8. Make mine a … (favorite drink)
Vitamin water.
9. If I weren't a bioanalyst I would be… (alternative career)
Novelist – biographies, inspirational, motivational (truth-based).
10. You'd be surprised to know that I…
Love the Bourne Movie series.