By:
Ming Li, Alexion Pharmaceuticals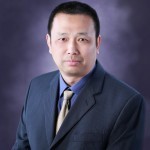 This is article is available as part of our Focus on China, to view all other articles available as part of this feature click here.
Dr. Ming Li is an Associate Director for Bioanalytical Development at Alexion Pharmaceuticals (CT, USA). Formerly, he has held Principal Scientist positions at Biogen Inc. (MA, USA) and Pfizer Global Research and Development (CT, USA) and a Research Scientist position at Roche Palo Alto (CA, USA). Ming Li is a member of a number of professional societies, including the American Chemical Society, American Society for Mass Spectrometry, Society for Laboratory Automation and Screening, and the American Association of Pharmaceutical Scientists. Ming Li received his B.S. in Polymer Science from Fudan University in Shanghai (China) and Ph.D. in Analytical Chemistry from State University of New York at Buffalo (UB: NY, USA). His recent research interests and publications are in the area of bioanalytical laboratory automation.
---
Right before Chinese New Year, it is customary for many Chinese companies to hand out so-called 'red bags' – usually bonuses for the previous year's performance – to employees before they merrily dive into the world's largest-scale holiday traffic flow back to their home towns to be reunited with their families for the Lunar New Year celebration. The celebration will in theory last until the 15th day of the first lunar month – the Chinese Lantern Festival – but most working professionals head back to work 5 or 6 days after New Year's Day. Many young bioanalysts, though, will not go back to the CROs from which they got their red bags not so long ago.
The burgeoning Chinese bioanalytical CROs
Those departing young bioanalysts were not being laid off, according to a few Chinese bioanalytical CRO senior executives and headhunters whom I am familiar with. In most cases, the departing young bioanalysts left voluntarily as they found positions elsewhere, contributing to the rampant phenomenon of 'tiao cao', or job-switching, across all industries in the first lunar month. Due to the Chinese economy growing rapidly over recent decades, many industries, including the bioanalytical industry, are still in the midst of significant growth, even in the wake of the recent economic slowdown.
The growth has been fueled in part by the global bioanalytical trend of increasing outsourcing to CROs from Pharma/Biotech. Many biopharmaceutical companies used to carry out all bioanalytical work in-house; however, more and more biopharmaceutical companies of all sizes, especially the small to medium sized ones, now only retain a minimal number of in-house bioanalytical staff for bioanalytical data quality control and assurance while outsourcing bioanalytical lab work to CROs. This model of consolidating bioanalytical lab capacity, making the most of the capacity and leveraging economy of scale is certainly healthy for the whole industry. With globalization, Chinese bioanalytical CROs are getting a sizeable share of the pie and are flourishing.
The challenge of CRO staff retention and data quality consistency
As a result, bioanalytical CRO job opportunities abound in China, which nurtures job-hopping. In addition, Chinese native biopharmaceutical companies are also sprouting up, expanding fast and offering many career advancement opportunities for experienced bioanalysts, enticing them to jump ship [1]. For Chinese bioanalytical CROs, staff retention is a growing issue. It is a good problem to have during growth, but it is a problem nonetheless.
Restricted Content / Members Only