By:
Tim Sangster (Charles River Laboratories)
In line with the final month of nominations for this year's New Investigator Award, three leaders in bioanalysis reflect on their careers and give advice to new scientists in the early stages of their own career. In this second installment, Tim Sangster (Charles River Laboratories, Edinburgh, UK) discusses the roles of hard work and chance meetings in making a career in bioanalysis.
Tim Sangster is a well travelled bioanalytical chemist, having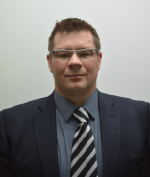 worked in Scotland, Italy, England, America and finally back to Scotland to head up the Bioanalysis and Immunology Department for Charles River, Edinburgh six years ago.  During his travels he has gained experience in both CROs and Pharma supporting drug development from a bioanalytical perspective from Discovery through to market. Currently Tim's main scientific focus is in the use of microsampling to reduce and refine toxicology study designs as well as applying it to other application areas and also the use of LC-MS in the analysis of macromolecules.
This article aims to provide some useful advice to new career scientists and graduates looking to make a career in bioanalysis. My first thought in writing this was that I had to think back to what has happened in my career: what was I in control of and what was just serendipitous. So to that end, allow me to give you a brief summary of how my early career played out, and looking back, see what advice I would have given my younger self, or others to that matter.
I started out studying at The University of Dundee (Dundee, UK) with the intention of doing a joint degree in Biochemistry and Genetics. These were two subjects that I had a genuine interest in, an understanding of, and both were potentially viable careers, though I lacked real focus.
My third year of university, due to a failed exam (Pharmacology), turned out to be the key to my future career! I had the pleasure of working at the Scottish Crop Research Institute (SCRI; Dundee, UK) and was given the opportunity to stay on for a year before retaking the Pharmacology exam.
I completed my degree after passing my exam and graduated into a job market not too unlike the current one – too many graduates and not enough jobs. I spent 2 years working in bars, working my way up to management level despite long hours and poor pay, before finally leaving to take an accounting job, funnily enough at Quintiles (Edinburgh, UK).
At times, I worked 100 hours a week at the bars, but the opportunity taught me basic accountancy skills that then led to a temporary job on a much higher salary. While at Quintiles I worked hard and did my best and was offered the opportunity to stay on and do an accountancy degree. I explained to my line manager that while I was very appreciative of the offer, I really wanted to get into science – right or wrong decision, we will never know!  I was encouraged to apply for jobs within the company and soon a job in the Bioanalytical team came up: one very carefully worded covering letter and a tailored CV were prepared that then led to an interview.
At the interview, my accidental year at the SCRI proved very helpful.  I explained that I had been doing sample preparation for a project, using mass spectrometry (MS) to measure stable isotope ratios in samples from grass lands across the globe.  My job had been pretty much sitting in a shed drying and grinding up plants with a ball mill: not a pleasant or stimulating job, but I asked questions and read widely to learn more about what I was doing.  The interviewer then asked me to step out for a few minutes and on my return explained that he had been the MS advisor at SCRI, appointed to that project by the funding body, and he had just spoken to one of my supervisors who was glowing about me.  Needless to say, I joined the team not long after that and, as they say, the rest is history. Over 20 years, four countries and five companies later, I now find myself as the head of a fantastic team at Charles River (Edinburgh, UK) – though this time on the east rather than the west where I started out.
Now, here are some lessons and points for my younger self to be aware of, and hopefully some guidance for our new career scientists and graduates out there.
1. You never know where an opportunity will lead. The hours sat in a shed with ear defenders on and headphones underneath were actually a major part of what has led me to a fantastic career – there is no way my younger self could have seen that coming. No matter how difficult or minor a job may seem, you must give it 100%.Everything is a learning opportunity. I did do this but I know I could have put even more research and learning into what I did.
2. Behavior is important when you start out. My brother was recruited as the laboratory head of a small company and the opportunity came about because he gave a skiing lesson! After college my brother was making money as a ski instructor. He was hired to give private ski lessons to a family for a season, which they all loved and found really beneficial. During the lessons the father learned about my brother's background and interest in science: this led to an interview and a long-term job.
3. Hard work is the key. No matter what you are doing there is no substitute for hard work. When applying for a job, make sure you spend time crafting your CV to meet the job specifications and to sell your relevant skills. Research the company and make sure your knowledge is highlighted by providing a tailored CV and covering letter. If you get an interview do more research about the company, the industry and the interviewers and make sure you are ready to confidently discuss your skills and knowledge. You may only get one chance to impress the interview team so make it the best it can be. That can only be done by hard work and research.
4. Make the most of every opportunity. Once you get into a job the hard work continues. If you want to progress, make and take every opportunity to learn and develop. In almost all working environments there are more opportunities for personal development than people take. If you encounter something new, do some individual research, ask the experienced people and learn from everyone around you.
I have been blessed by work with some great people, and there are three who stand out as great mentors. First, Liz Thomas (Alderley Analytical, Manchester, UK) taught me a vast amount regarding behaviors and how the industry works. Second, Professor Ian Wilson (Imperial College, London, UK) really helped me to develop as a scientist and encouraged me to challenge and troubleshoot. Finally, Howard Hill (ResolvPharma Consultancy, Harrogate, UK) helped me in many ways to put the whole thing together, giving me the skills to run a department.
I must take this time to acknowledge and thank all three of them for helping me and taking the time to answer my questions and give their advice. There have been many others who have been instrumental along the way but these three have had the biggest impact on my development. The message here is ask questions, because people will take the time to teach and mentor an inquisitive mind. Just remember that underpinning all of this is performing to the best of your ability and augmenting your knowledge and skills as an additive process.
Once you get into the industry, there are now great opportunities for new career scientists. For example, the Young Scientists Symposium run by the European Bioanalysis Forum every year in Barcelona (Spain) is an excellent opportunity. I encourage all new career scientists to attend this invaluable experience. The Reid Bioanalytical Forum also actively encourages the attendance of postgraduate students and new career scientists at its international symposium every 2 years. Students in the bioanalytical field can receive full travel bursaries to attend, and also receive the opportunity to prepare and present a poster . This year the Reid forum has organized a 1-day training event in London on the 28th September 2016 for new career bioanalytical scientists, based around troubleshooting bioanalytical issues – more details will follow shortly through Bioanalysis Zone. We will be looking for new career scientists with an interesting bioanalytical challenge to present their work and those presenting will be given a full travel bursary to attend.
If you want to know more about the advantages and opportunities of attendance at these meetings as a new career scientist I encourage you to read the interviews with Ruth Burns & Alison Dickson (Charles River) about their attendance at the aforementioned conferences and what they believe the associated benefits are for an early-career scientist of attending such events.
So let's go back to my younger self – was I lucky? I took every opportunity that came my way and put my heart and soul into it and this ultimately led to my career in bioanalysis. I think I have been both blessed and a little lucky, but I also believe that people make their own luck. Chance may lead to opportunities, be it an interview, a new project or an unexpected result, but then you must work as hard as you can to take the absolute maximum you can from it. In summary, I have most definitely been serendipitous, but my hard work and attitude have created the opportunities upon which I have built a career.