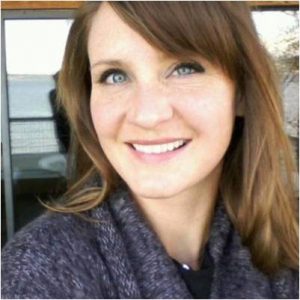 Nominee: Shawna Hengel – Seattle Genetics (WA, USA)

Nominated By: Steve Alley – Seattle Genetics (WA, USA)
Supporting Comments: Shawna came to Seattle Genetics (Bothel, WA, USA) from her postdoc position, and for her first project I gave her a project that I thought would be impossible. I didn't tell her I thought it was impossible though, and wanted to see how she would approach it. She reached out to several people to get help on various aspects: affinity purification, chromatography, and mass spectrometry instrumentation. In the end, she accomplished the impossible: the first demonstration of native mass spectrometry of antibody-drug conjugates from pharmacokinetic samples.

Her data has provided us with important insights into how ADCs clear from the body and their biotransformations. Her ability to collaborate with clinical and pharmacokinetics colleagues has enabled her to build bioanalytical assays, yet to be presented publically, to answer further preclinical and clinical questions regarding ADC tumor delivery and biomarkers of activity. Shawna's external impact can be seen in her conference presences: in the last 4 years at ASMS, she has had roles from presenter to session chair. She also participates in an AAPS working group on ADC bioanalysis. Shawna has made rapid and significant impacts in the Bioanalytical community, and is well positioned to continue this in the future.
---
What made you choose a career in bioanalysis?

After completing graduate studies and post-doctoral work focused on mass spectrometry and protein analysis, I was drawn to a position in the Bioanalytical department at Seattle Genetics that would allow me to apply my skill set on technically challenging molecules, antibody-drug conjugates, while in the field of cancer research. Additionally, working in bioanalysis is a highly collaborative environment that promotes collaboration between pharmacokineticists, medical monitors and pre-clinical development, and I enjoy the role as liaison between groups.
Describe the main highlights of your bioanalytical work, and its importance to the bioanalytical community.
Designing exploratory workflows/assays, or modifying existing analytical platforms, that are applicable from pre-clinical studies through clinical sample analysis is the fun part of my role at Seattle Genetics. Pushing limits of sensitivity, sample preparation and custom mass spectrometry platforms are what I enjoy in the lab, and there is nothing more satisfying in the lab than seeing high quality data from clinical samples that help us understand the behavior of antibody-drug conjugates in patients. Specifically, developing an assay and sample preparation for native intact mass spectrometry analysis to monitor for the drug load distribution from plasma samples has been one of more challenging and rewarding projects since joining the group. From sensitivity limits and instrumentation conditions to logistics and coordination of analyzing clinical samples it continues to be a challenging and rewarding project that spans bioanalytical research and biotechnology/clinical trials. I was fortunate to publish the initial work in Analytical Chemistry, and present it at ASMS, but the most exciting and rewarding part has been to see the data from clinical samples knowing that it will help us learn more about antibody drug conjugates that are helping patients.
What is the impact of your work beyond your home laboratory?

Because bioanalytical work is focused on direct applications, I have really enjoyed discussing method development and challenges with colleagues at conferences. In doing so, we have discussed the published methods from my group at Seattle Genetics, and implementations at other laboratories, both in industry and CROs. At a recent conference poster session, data was presented from a biotechnology company using the native ADC drug load distribution assay; being a mass spectrometrist at heart, I am always interested in learning new ways to flex our technology for new applications and enjoy brainstorming with external colleagues.
Describe the most difficult challenge you have encountered in the laboratory and how you overcame it.
Antibody-drug conjugates pose many challenges bioanalytically. With increasing potency of the conjugated toxins, doses are very low which require maximal sensitivity to measure the released toxin in vivo. Using interchain cysteine residues for conjugation require maintaining native confirmation during sample preparation and ADC purification from plasma for native intact LC-MS analysis. Both challenges require finesse and patients in the lab, which are difficult when under tight timelines. For the intact ADC work, extensive trouble shooting went in to assay transfer to new instrumentation and ultimately required an alternate source configuration for successful robust implementation. Many brainstorming and collaborative discussions with colleagues were necessary to get to this resolution, in addition to thinking outside of the box. Similar strategies were used for obtaining optimal sensitivity for challenging small molecule quantification. While hard work, diligence and thorough analytical techniques are paramount in pushing technical limits in the lab, communication and technical discussions with colleagues that have a wealth of experience are just as important.
Describe your role in bioanalytical communities/groups.
A longtime member of the American Society for Mass Spectrometry (ASMS), I have participated in the Pharmaceutical Interest group workshop since 2013 when I was invited to be a panelist for an open forum discussion on ADC analysis, since then I have co-chaired the workshop for two consecutive years and also participated as a panelist in the bioanlytical ASMS workshop in 2015. In 2016, I am chairing the oral session on Antibodies and Antibody Drug Conjugates. Outside of ASMS, I am participating in an AAPS working group focused on antibody drug conjugate clinical PK and submission.
Please list up to five of your publications in the field of bioanalysis (posters and presentations accepted):
Hengel SM, Sanderson R, Valliere-Douglass J, Nicholas N, Leiske C, Alley SC. Measurement of in Vivo Drug Load Distribution of Cysteine-Linked Antibody–Drug Conjugates Using Microscale Liquid Chromatography Mass Spectrometry. Anal Chem. 86(7), 3420–3425 (2014).
Sanderson RJ, Nicholas ND, Baker Lee C, Hengel SM, Lyon RP, Benjamin DR, Alley SC. Antibody-conjugated drug assay for protease-cleavable antibody-drug conjugates. Bioanalysis. 8(1), 55–63 (2016).
Valliere-Douglass JF, Hengel SM, Pan LY. Approaches to Interchain Cysteine-Linked ADC Characterization by Mass Spectrometry. Mol Pharm. 12(6), 1774–1783 (2015).
Hengel SM. Micro-Scale Native Top-Down LCMS of Cysteine-Linked Antibody-Drug Conjugates. Presented at: ASMS 2013.
Hengel SM. Analysis of Antibody-Auristatin Conjugates for Cancer Therapy. Presented at: University of Maryland Baltimore Mass Spectrometry symposium 2014.
Please select one publication from above that best highlights your career to date in the field of bioanalysis and provide an explanation for your choice.
The first publication listed above (Hengel et. al, 2014) stands out to me as the most representative of my career to date because it was my first publication in the field of antibody drug conjugates and it was a highly collaborative effort. I continue to learn in my position at Seattle Genetics and while performing the work necessary for this manuscript I was constantly learning about ways to improve the sample preparation and what was required for successful analysis on the mass spectrometry side for these unique molecules. The coauthors on this manuscript continue to provide guidance and I am lucky to have them as peers and mentors.
Find out more about this year's New Investigator Award, the prize, the judging panel and the rest of our nominees.