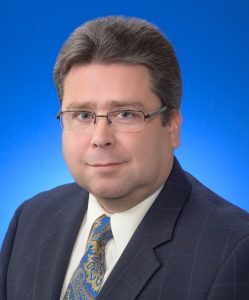 Michael Hodsdon received combined MD/PhD degrees from Washington University in St. Louis, followed by clinical pathology residency training at Yale-New Haven Hospital. His prior experience includes 14 years on the faculty at Yale's Department of Laboratory Medicine where he served as medical director for the Clinical Chemistry laboratory and led a biophysical/bioanalytical research group.
Currently, Dr Hodsdon serves as a Medical Fellow at Eli Lilly & Company where he leads a group of Physician-Scientists within the Laboratory for Experimental Medicine (LEM). Located within the Tailored Therapeutics (TTx) division, LEM develops and clinically validates 40+ novel biomarker/immunogenicity assays annually and subsequently manages their externalization into vendor laboratories to generate results for clinical trials. It is a nuts-to-bolts organization including state-of-the-art facilities for antibody generation and characterization, protein mass spectrometry, and assay development using a variety of spectrophotometric and biosensor platforms.
The TTx-LEM Physician-Scientist group serves to properly integrate LEM functions with clinical development programs. The group delivers expertise in immunogenicity and associated biomarker assay development, clinical validation, interpretation and complies with all global regulatory requirements to assure successful progression and eventual registration of Lilly biologics. In addition the TTx-LEM Physician-Scientist utilizes the knowledge gained from immunogenicity assessment to inform the design and selection of future biologic molecules.