In this 'Ask the Experts' feature we will be discussing the use of biomarkers in bioanalysis with a number of leading experts across the field.
This series will address recent developments in the field of bioanalytical biomarkers, and explore the benefits and challenges faced by bioanalysts, including those concerning compliance, regulation and assay design.
Biomarkers are now increasingly used in the pharmaceutical industry for early proof-of-concept studies and, furthermore, much research is focusing on the development of diagnostic and predictive biomarkers for point-of-care biosensor systems in the clinical environment and beyond. With this increase in demand and research, how can the field be standardized and regulated, what are the key compliance and logistical challenges, and how can they be overcome?
To address these issues and more, key figures from pharma, CROs, biotech and academia share with us their experiences and thoughts on the rapidly expanding area of biomarker bioanalysis, offering our members a 360 ° opinion piece.
A series of questions and responses collected from the various experts involved will be published in instalments below.
---
Experts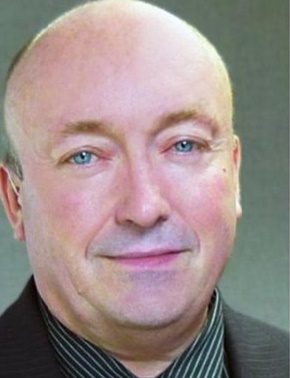 John Allinson
Head of Biomarker Strategy, Drug Development Services
LGC Group
John Allinson is the head of Biomarker Strategy at LGC Group. He is an internationally recognized expert in biomarkers and his vast experience has seen him invited to speak at more than 50 international conferences, including leading the educational programme at the World and European Biomarker Congresses.  As a member of the AAPS biomarker committee he co-authored the seminal white paper on biomarker assay development and validation for use in drug development (Lee et al 2006), and was also one of the leading authors of the GCC white paper on biomarkers published in 2013.  He joins LGC with an extensive track record of senior management positions at Covance, BASi, Veeda and, most recently, ICON, where he held the position of VP, Biomarker Services.
John is a key member of LGC's bioanalytical sciences team at Fordham, and helps clients develop strategies to optimize the use of biomarkers in delivering drug development goals.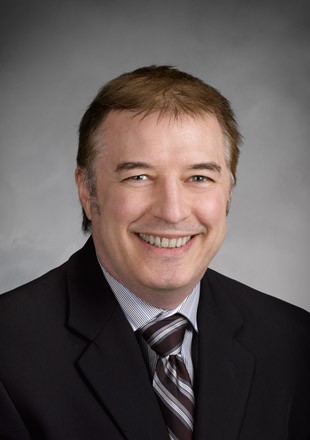 Patrick Bennett
Executive Director, Biomarker Laboratories
PPD
Patrick has nearly 30 years of experience in pharmaceutical analysis. This includes Bristol-Myers Squibb Department of Metabolism and Pharmacokinetics, Advion Biosciences (now Quintiles) where he was the Laboratory Director and Tandem Labs where he was Vice President. In 2010, Patrick joined Thermo Fisher Scientific as Director of Global Strategic Marketing within the Chromatography and Mass Spectrometry Division. In 2014, Patrick joined PPD to create a new Biomarker Division, which has dedicated laboratory facilities providing Molecular Genomics, flow cytometry, ligand binding and LC-MS based biomarker services. Patrick earned a BS degree in Toxicology and a MS degree in Pharmacology St. John's University and an MBA from Syracuse University.
Devagi Mehta
Senior Scientist, Global Biomarker Discovery and Development
Biogen  (Cambridge, MA, US)
Dr. Mehta is a Senior Scientist in Global Biomarker Discovery and Development at Biogen, Cambridge, MA. She received her Bachelors in molecular biology and immunology from University of California, Berkeley in 1998 and earned her Ph.D. in biomedical sciences from Harvard University in 2005. In 2006, she completed a postdoctoral fellowship at the Novartis Institutes for Biomedical Research in diabetes and metabolic disease and then joined Tolerx as a Scientist responsible for preclinical PK/PD studies and clinical biomarker assay development to support Tolerx's immune-modulating monoclonal antibody programs. Dr. Mehta joined Biogen Idec in 2011 where she currently supports clinical programs in immunology and neurology, including the development of PK, immunogenicity and biomarker assays, as well as establishing biomarker strategies to support the Biogen clinical development pipeline. She has special interest in advancing and implementing industry-wide best practices for assay development and "fit-for-purpose" validation of flow cytometry and ligand-binding biomarker assays.
Chris Stebbins
Principal Scientist, Global Biomarker Discovery and Development
Biogen (Cambridge, MA, US)
Christopher Stebbins, Ph.D., Biogen, Cambridge, MA Chris is a Principal Scientist in the Fluid Biomarker group of Global Biomarker Discovery and Development at Biogen, Cambridge, MA. He received his BA in Molecular and Cellular Biology from Pennsylvania State University and earned a Ph.D. in Immunology from the University of Chicago. He did his postdoctoral fellowship in Molecular and Cellular Immunology at the National Institutes of Health, NIAID. Before joining Biogen he worked at Genentech where he focused on bioanalytical assay development, specifically risk based implementation of Immunogenicity assays. He joined Biogen in 2008 where his group develops bioanalytical methods for multiple nonclinical and clinical studies, develops biomarker methods for both small and large molecules, and sets strategies for bioanalytical method implementation across programs.
Danielle Graham
Director, Biomarker Discovery and Development
Biogen (Cambridge, MA, US)
Dr. Danielle Graham received her Ph.D. in Neuroscience from Baylor University in 2002. She completed her postdoctoral research in the laboratory of Dr. David Self at the University of Texas Southwestern Medical Center in Dallas, TX. Dr. Graham moved to Boston MA in 2007 to join the Neurobiology department at Merck Research Labs (MRL). Dr. Graham has worked as a research biologist at MRL contributing to the early stage drug discovery pipeline through the development of novel pharmacodynamic and efficacy models of CNS Disease. In 2009, Dr. Graham moved to EMD Serono Research Institute, where as a group leader she was responsible for leading a team of scientists in the identification and characterization of novel therapeutics for CNS Disease.
In 2014, Dr. Graham moved to Biogen in Cambridge MA and is currently a Director of Neurodegenerative Disease Biomarker Research. A key goal 8 of her current research is to better understand the relationship between synaptic dysfunction and neurological disease, enabling the development of biomarkers and novel CNS therapeutics. Dr. Graham is the recipient of a 2007 ACNP Young Investigator Award and multiple corporate awards related to leadership, innovation, and excellence.
Lauren Stevenson
Director, Translational Sciences
Biogen (Cambridge, MA, US)
Dr.Stevenson joined Biogen in 2016 and has accumulated over 20+ years of experience in research and development in both academia and industry. She completed her Ph.D at Harvard University and postdoctoral research at the University of Dundee in Scotland.
Dr. Stevenson currently leads a team at Biogen supporting development of multiple drug programs from late-stage research through all phases of preclinical and clinical development. Their work currently focuses primarily on drug programs in development for systemic lupus erythematosus (SLE) and neuropathic pain.
Dr. Stevenson is also a team leader for the Global Bioanalysis Consortium, which is comprised of an international group of scientists whose mission is to recommend globally harmonized best practices for large molecule bioanalysis.