Additional fecal blood test may prevent unnecessary endoscopies
---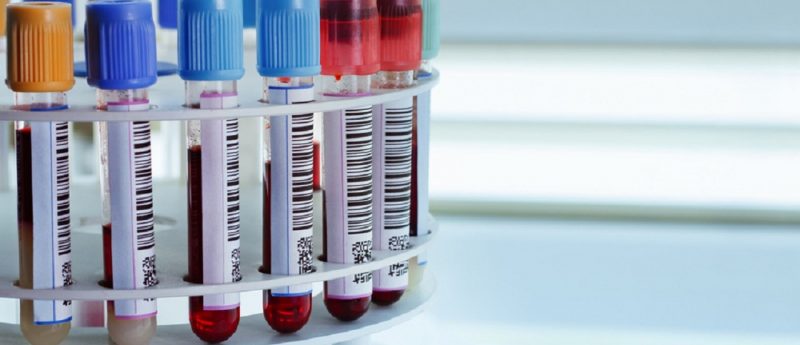 A collaborative study by researchers based at hospitals across the Netherlands has developed a novel diagnostic strategy, implementing additional fecal blood tests that can be conducted by a clinician, which may reduce the number of individuals receiving unnecessary invasive endoscopies. The study was recently published in BMC Medicine.
A number of patients that present lower abdominal complaints are often referred for endoscopy to screen for potentially life-threatening significant colorectal diseases (SCD). However, it is reported that approximately 60–80% of referred individuals do not have SCD.
The volume of unnecessary endoscopies not only exhausts healthcare budgets but exposes patients to a potential risk of endoscopy associated complications.
Corresponding author, Sjoerd Elias (Julius Centre for Health Sciences and Primary Care at the University Medical Center in Utrecht; Netherlands) commented: "The amount of patients that are unnecessarily referred for an endoscopy strains health care budgets and exposes patients to a small but realistic risk from endoscopy associated complications. Our study found that using a test called FIT, which detects the presence of hemoglobin in the patient's feces, alongside the usual diagnostic work up done by GPs could rule out nearly a third of patients from requiring an endoscopy to check for SCD."
The identification of fecal biomarkers may assist in reducing the volume of unnecessary endoscopies, in particular tests that distinguish calprotectin, which is an indicator of intestinal inflammation and the presence of fecal hemoglobin, which may suggest neoplastic disease.
The researchers utilized data compiled from the prospective CEDAR diagnostic studyfrom 266 Dutch primary care practices. All patients were subjected to a fecal immunochemical tests for hemoglobin.
Of the 810 patients referred for an endoscopy, only 141 were positive for SCD. When the results of the fecal immunochemical test were reviewed, the researchers observed that approximately 30% of these patients had been correctly diagnosed as negative for SCD.
Additionally the study investigated the benefits of testing for calprotectin as part of the novel diagnostic strategy. The results indicated that this test also improved the diagnosis of SCD but not to the same extent as the hemoglobin test. Furthermore, combining both tests added little extra benefit to the diagnostic accuracy of FIT alone.
These results demonstrate that the implementation of this strategy displays an incremental value for SCD diagnosis beyond standard clinical information. However the authors mention that while the use of this strategy may reduce the number of unnecessary endoscopy referrals by approximately a third, there is still a potential risk of misdiagnosing a patient.
However, in such cases continual monitoring for persistent symptoms would delay rather than miss the diagnosis.
Sources: Elias SG, Kok L, de Wit NJ et al.Is there an added value of faecal calprotectin and haemoglobin in the diagnostic work-up for primary care patients suspected of significant colorectal disease? A cross-sectional diagnostic study. BMC Medicine, doi: 10.1186/s12916-016-0684-5 (2016) (Epub ahead of print);http://www.medicalnewstoday.com/releases/313101.php
---