Announcing the Winner of the Bioanalysis Young Investigator Award 2014
---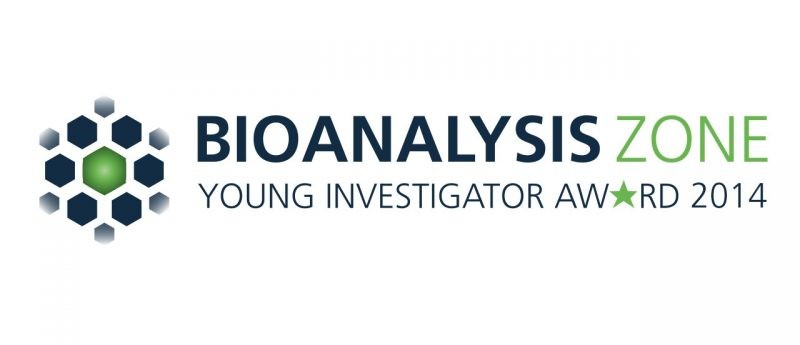 Throughout 2014, Bioanalysis and Bioanalysis Zone have featured profiles of young investigators, nominated by their supervisors and managers. Our readership voted to narrow down the nominations to five finalists, after which delegates from the EBF selected their winner. I would like to thank everyone involved in the process! The winner of the award, sponsored by Waters, was announced at the European Bioanalysis Forum 7th Open Symposium in Barcelona on the 21st November 2014.
And the winner is…
XiuJun was nominated by Paul C. H. Li, Xiu's supervisor at Simon Fraser University (Canada). Simon cited Xiu's work on the development of a new concept of 'Same-single-cell analysis' for multidrug resistance studies using microfluidic lab-on-a-chip technology, which was highlighted in ACS News in 2008. Simon was also amazed by Xiu's publication of 9 peer-reviewed journal papers and 3 book chapters from his Ph. D work.
XiuJun commented on how it feels to have won the award:
"I am excited to be chosen as the winner of the 2014 Bioanalysis Young Investigator Award. It is my great pleasure to be recognized by this reputable award and by the international bioanalysis community. I believe this award will encourage me to work harder with my colleagues and contribute more to this ever growing field of bioanalysis. I also want to take this opportunity to thank my mentors (Paul Li, George Whitesides and Richard Mathies) for their invaluable training in this field."
Xiu is the recipient of a US $1000 award from Waters as well as a print and online subscription to Bioanalysis journal, and a travel bursary to collect his award in person at EBF.
"By supporting the development of a talented next generation in the field of bioanalysis, we hope to help these young researchers as they advance their careers and help build the future for drug discovery and development. As the science of quantitation moves beyond traditional techniques and focuses on innovative technologies that challenge our current methods and bring new and exciting opportunities into our reach, we believe that it is important to identify and reward promising early-career scientists as they inspire us and our community."

Russell Mortishire-Smith, Senior Consultant Scientist, Pharmaceutical Business, Waters Corporation.
Thank You!
We'd like to thank all this year's nominees for their participation and wish them all the best in their future bioanalytical careers. We look forward to seeing them become leaders in the bioanalytical field.
---