Beckman Coulter showcase the Beckman Coulter Diagnostic Difference at EuroMedLab 2017
---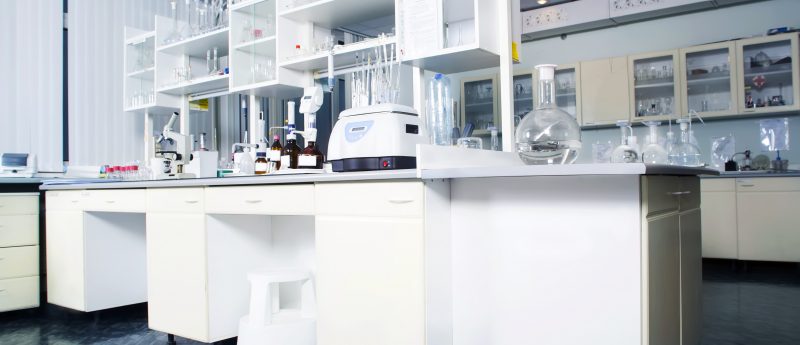 Earlier this week at the 22nd IFCC-EFLM European Congress of Clinical Chemistry and Laboratory Medicines (EuroMedLab; 11– 15 June, Athens, Greece), Beckman Coulter (Nyon, Switzerland) showcased the Beckman Coulter Diagnostic Difference – a synergistic combination of tools, insights, management systems and process improvements, which aim to provide comprehensive solutions for healthcare and laboratory professionals. As part of the Beckman Coulter Diagnostic Difference, clients have access to exclusive consultancy with experts in order to address their individual needs.
Vice president of Beckman Coulter's commercial operations in Europe, Fraser Donaldson explained: "With over 100 billion diagnostics tests run each year – that's almost 14 tests for every person on earth – the modern laboratory is the foundation of patient care, and is under increasing economic pressure to deliver the right test at the right time. Clinical laboratories are looking for more than just instruments and assays to solve their problems, which is why we have worked closely with our customers to understand contemporary laboratory challenges and ensure that our new solutions stand up to their requirements.
Through partnering with our customers and through the application of the Beckman Coulter Diagnostics Difference, we can deliver laboratory excellence. Not only will laboratories meet demand for larger test volumes with shorter turnaround times and standardized processes."
In addition, Beckman Coulter also showcased the organizations latest technology developed to enhance and optimize laboratory performance, including the launch of the DxC 700 AU chemistry analyzer and the Procalcitonin Chemistry Assay test; a simple assay for the detection and monitoring of procalcitonin, a biomarker for bacterial infections and sepsis.
The DxC 700 Au Chemical analzyer combines the capabilities of two existing Beckman Coulter systems, the DxC analyzer and the AU analyzer into one integrated platform. During trials, this platform demonstrated a reduction in the number steps required to process samples by 30% ensuring a more streamlined workflow for laboratories.
Beckman Coulter also previewed two automated management tools, consisting of the DxONE Inventory Manager, an automatic order system and DxONE Command Central, a platform that allows for real-time monitoring of multiple instruments on one workstation. Both of which are expected to enhance laboratory efficiency.
Source: www.beckmancoulter.com/wsrportal/wsrportal.portal?_nfpb=true&_windowLabel=UCM_RENDERER&_urlType=render&wlpUCM_RENDERER_page=newsDetail&wlpUCM_RENDERER_id=GLB_BCI_158429
---