Chronic disease management opportunities lie in small molecule drug discovery
---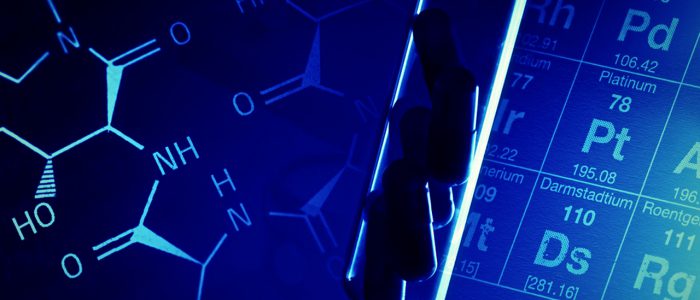 Helen Shen, PhD, is the Vice President and Global Head of DMPK for QPS (DE, USA). Shen is a leading expert on DMPK studies that determine ADME and has authored several articles on the subject. Her team, through studies, determines ADME characteristics of drug candidates in laboratory animals and humans as an integral part of the DMPK services provided by QPS.
A majority of drug research and development has always been based in small molecules. Even as research for large molecule drugs has grown in popularity in recent years, investment and research directed toward the small molecule drug discovery market has remained strong. According to one projection, the global small molecule drug discovery market is expected to grow at a compound annual growth rate of more than 8% through the year 2026 [1]. One of several factors behind this expected growth is the potential for using these drugs to improve the management of a wide range of chronic conditions. With new and improved treatments for chronic conditions in high demand, the hope is that new small molecule drug developments will allow patients to take less medication, with fewer interactions and better outcomes.
According to the National Center for Chronic Disease Prevention and Health Promotion (GA, USA), six in ten adults in the US have at least one chronic disease, while four in ten have at least two chronic conditions [2]. Many of these individuals rely on medications—sometimes several prescriptions that are taken multiple times per day—to treat symptoms of their chronic conditions. Older Americans are particularly likely to take medications for multiple chronic conditions. In fact, more than a quarter of older adults (29%) use at least five prescription medications concurrently [3]. Treatment advancements could drive better chronic disease management for many of these patients.
For chronic patients with multiple prescriptions, medication adherence can be challenging because multiple medications may need to be taken at different intervals. Not only that, but as patients with chronic conditions take more medications, the risk of negative drug interactions increase. New small molecule drug developments promise to deliver several benefits for patients with chronic conditions. To ensure medications used to treat chronic diseases are safe and effective, and to help minimize the doses of medications patients must take, pharmaceutical and biotech companies are investing in new research studies and partnering with CROs to help them qualitatively and quantitatively study new small molecule drug candidates. As this happens, it is crucial that biotech companies understand the important role the selection of a knowledgeable and experienced CRO plays in the success of researching and developing small molecule drugs—and that careful consideration is given to these partnerships.
Small molecule drugs are being developed at a record pace
 Last year, a record number of new molecule entities were approved by the FDA's Center for Drug Evaluation and Research—a majority of which were classified as small molecule entities. In 2018, 59 new molecule entities were approved by the FDA and 42 of those approvals were small molecule entities [4].
The goal for scientists working in the drug discovery and development stage is to find a drug with a stable half-life that can be metabolized with no negative drug–drug interactions. During the early stages of research, scientists are screening compounds in order to pick the best ones for development.
Verifying the reliability of a drug before it is moved out of the earliest stage of testing is important. Abandoning a drug in the later phases of testing—for example, in the human testing phase—is costly because of the time, effort and money that has already been invested. A CRO with experienced researchers will be able to design and execute reliable early-stage studies.
Early-stage development is typically not disease specific. Instead, it is focused more on testing metabolization by enzymes. Inhibitions are important early-stage tests. If a drug candidate is a strong inhibitor, that may be a sign of potential problems. For example, many drugs are metabolized by CYP3A4 in the liver. If a drug is a strong inhibitor of CYP3A4, there will be a lot of interaction in humans. When a drug inhibits this enzyme, it creates a dangerous situation that can cause a toxic concentration. Many drugs tend to have an interaction because they compete for the same enzymes. Therefore, finding a drug that can be metabolized by multiple enzymes is helpful.
What to look for when partnering with a CRO for small molecule studies
When a biotech company is ready to select a CRO partner for a small molecule study, there are a few things they should consider before making a decision. For example, when evaluating CRO candidates it is helpful to look for:
Knowledgeable leadership – Study sponsors need to look for a CRO with project managers who have a history of involvement in drug development. A CRO project manager should listen and demonstrate a clear understanding of what is needed and be able to provide recommendations on how to build a study around those needs. Each study is different. Smaller biotech companies may need a CRO to help identify a molecule. Larger companies may simply be looking for data results from tests. Either way, the right CRO partner will be able to recognize and deliver upon the study sponsor's needs. Ultimately, the presence of leadership that has been through the drug development process is a good sign.
Bioanalytical capabilities and experience with a variety of drug targets and treatment types – Look for a CRO that has extensive experience with virtually all drug targets and treatment types, including CNS, gastrointestinal, cardiovascular, dermal and transdermal, endocrine, oncology, rare disease and more. A CRO should have scientists who are very familiar with all types of DMPK assays so they can easily study the characteristics of the drug candidate.
Delivery of more than just data – A CRO should be able and willing to deliver not only a summary of the study data, but also recommendations on whether or not to move to the next phase of screening. If the determination is not to move forward to the next phase of testing, a CRO should be able to make suggestions for molecular modifications and then go back to the screening process and test again.
A full-service CRO – Small molecules require a lot of early-stage work because of the testing required surrounding metabolization. CROs who are rooted in early-stage testing will be particularly well suited for small molecule studies. On the other hand, CROs that started out in later phase testing may not be able to offer as much guidance in the early testing stage that is so critical in small molecule development. Not only is early-stage testing know-how important, so is having a full-service CRO that can deliver quality and consistency at every step.
Cost that indicates quality – While a low price tag may seem nice, it can be a red flag. Some CROs price very low to acquire business. However, an uncharacteristically low price may be indicative of low quality. The low cost of a study isn't worthwhile if data is incomplete or incorrect. Quality is essential in the early phase of testing and it should be a key piece of criteria used to select a CRO. Asking questions about quality control can help provide insight into the attention that is given to quality for each compound the CRO tests.
When a biotech company approaches a CRO with a need for a study, they may want to ask questions like:
Can you develop an assay for our specific compound?
Do you have historical data from reference compounds or positive controls?
What technology and instruments do you use to attain the best results?
What types of challenges you have encountered in similar studies? How have you addressed those challenges?
Do you have qualified scientists with diverse backgrounds to navigate us through the entire scope of non-clinical drug development strategies?
These types of questions will help determine whether a CRO can support the testing required during the development of new drugs for chronic conditions.
Small molecule drugs make up a majority of the drugs on the market right now. These drugs have been around for a long time, they are easier and less expensive to develop and they show promise for being used in the treatment of many chronic diseases. As a result, the demand for small molecule drugs is high and continues to grow. Selecting the right CRO makes the process of testing and developing new drugs smoother. Biotech companies that prioritize experience can feel confident in their choice of a CRO partner.
---
REFERENCES
---