LabWare, Inc.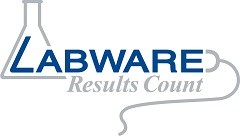 A laboratory automation solution for the entire enterprise.
At LabWare our sole focus is laboratory informatics. We develop and support a single suite of well-planned solutions. At the forefront of our Enterprise Laboratory Platform (ELP) are our flagship products, LabWare LIMS (Laboratory Information Management System) and LabWare ELN (Electronic Laboratory Notebook).
The LabWare Bioanalysis Vertical Solution provides a single system for bioanalytical workflows avoiding the need to integrate a point solution bioanalytical LIMS with third-party ELN and reporting tools, each having separate databases, overlapping capabilities, different vendor support channels, and ongoing integration challenges.
Website:
https://www.labware.com
Email:
[email protected]
Telephone:
+1 302-658-8444
Address:
3 Mill Road
Suite 102
Wilmington
Delaware
19807
USA