Randox Biosciences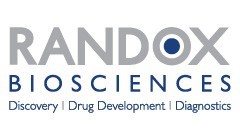 ---
Website:
www.randoxbiosciences.com
Telephone:
+44 (0) 28 9442 2413
Address:
55 Diamond Road
Crumlin
Antrim
BT29 4QY
United Kingdom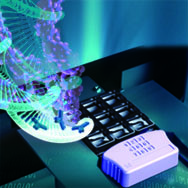 Randox Laboratories has a longstanding reputation as a world leading diagnostic manufacturer with operation in 145 countries. We have a strong R&D ethos with 20% of total annual revenue invested. We employ over 250 highly specialised scientists and our products are now used by over 100,000 customers.
Randox Biosciences which is part of Randox Laboratories encompasses four specialist divisions; Life Sciences, Pharma Sciences, Research and Molecular; supplying you from scientific discovery to drug development, right through to diagnostics.
We supply leading academic centres, genetics laboratories and the global biopharmaceutical industry with products tailored to their specific requirements; whether that is for research, biomarker development, molecular diagnostics or clinical trials.
Randox Biosciences product range covers a wide range of therapeutic areas including Immunology, Oncology, Metabolic, Nutritional, Cardiovascular, Cerebrovascular, Respiratory, Toxicology and Infection.
Randox Life Sciences specialises in the raw materials needed for assay development, providing high quality monoclonal and polyclonal antibodies, antibody fragments, recombinant proteins and conjugates.  As well as an extensive catalogue of products, custom services can also be provided.  Our products have been developed for use in all of Randox Laboratories diagnostic products as well as the research sector.
The Randox Research division focuses its innovative and novel technologies within the academic research sector to make R&D become more efficient, cost effective and accurate. The majority of products are produced in-house and are therefore much more flexible in terms of adapting to the methods of any research project.
Randox Research's offering is focused around the revolutionary multiplex Biochip Array Technology, a multi-analyte testing platform which facilitates simultaneous detection of a range of biomarkers from a single sample, providing a complete patient profile for rapid, accurate diagnosis.
Randox Pharma Sciences supplies the world's leading CRO, pharmaceutical and biotech companies and is uniquely positioned to offer a full package from pre-clinical diagnostic solutions right through to the customised development of companion diagnostics.
We have built up unrivalled in-house technical expertise – be it in class-leading diagnostic, prognostic, predictive and CDx assay development and optimisation, multiplex protein nucleic acid arrays and analysers, clinical chemistry and immunoassay assays and analysers, high quality clinical diagnostic reagents  or customised quality control sera and calibrators.
Understanding drivers of disease is vital in delivering effective patient care. Through the unravelling of the genetic code, healthcare practitioners are able to predict and prevent disease and prescribe appropriate targeted treatments to specific subgroups, for optimal patient outcomes.
Randox Molecular offers diagnostic, prognostic and predictive solutions across a range of disease areas including infectious diseases, sexually transmitted infections and respiratory tract infections, inherited genetic disease familial hypercholesterolemia (FH), cardiac risk prediction and colorectal cancer. Utilising innovative biochip array technology (BAT) for multi-analyte screening of biological samples, our assays provide a complete patient profile from a single patient sample for rapid, accurate diagnosis.
For more information please click here.