Conference and event highlights: January to March
---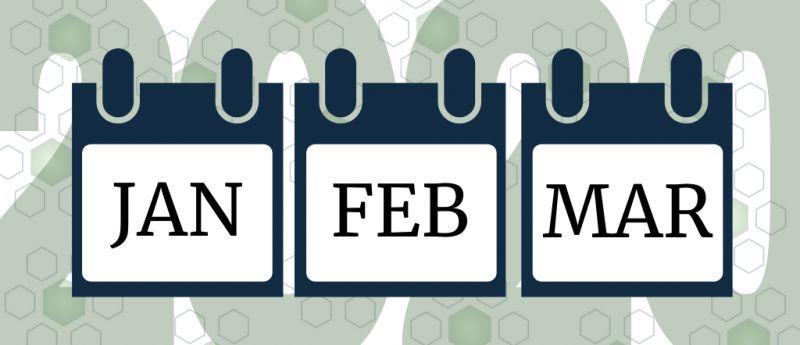 As we prepare for the New Year, here at Bioanalysis Zone, we have turned our attention to the events, conferences, workshops and meetings coming up in early 2020. Scroll through our conference highlights for January, February and March below and don't forget to check out our full, comprehensive list on the Bioanalysis Zone events page.

We aim to cover as many bioanalytical events as possible – if you are attending a conference or event and are interested in assisting us by writing a conference report please contact Naamah Maundrell ([email protected]) for more information.
January
21 – 24 January: Phacilitate: Leaders World 2020
Phacilitate believe that anything can be achieved through strong partnerships and collaboration. This award-winning event brings together the entire ecosystem of the advanced therapies industry from all corners of the globe to Miami (FL, USA), providing the opportunity to network with a large number of decision makers. More information and the pre-registration form can be found on the Phacilitate: Leaders World website.
You can also watch daily updates from last year's meeting on our sister site, RegMedNet.
23 – 26 January: Sanibel Conference
This conference will bring together experts in the fields of exposomics, metabolomics, microbiome research, epidemiology, systems biology and bioinformatics from government, industry and academia. Discussions will include the current status and trends in MS characterization of the exposome and the microbiome with a view to 'Unravelling the Exposome.' Registration to attend this year's conference on Captiva Island (FL, USA) is available until December 20th.
25 – 29 January: SLAS 2020
SLAS2020, taking place in San Diego (CA, USA), will host 10 podium presentation tracks focused on a variety of critically and technically important topics including: AI and machine learning as decision-making tools, organ-on-a-chip and other miniaturized models of in vivo biology, single-cell analysis and personalized therapies, protein homeostasis targeting and other emerging approaches to disease intervention.
This year's keynote speakers include Jackie Hunter (BenevolentAI, London, UK) and Leroy Cronin (University of Glasgow, Scotland). The conference will provide a plethora of short course programs, networking and presentation opportunities. More information and registration can be found on the SLAS website.
February
6 – 7 February: ICII 2020
The International Conference on Immunogenicity and Immunotoxicity held this year in Lisbon (Portugal) aims to bring together leading academic scientists and researchers to exchange their research results on all aspects of immunogenicity and immunotoxicity. At this conference, the latest innovations, trends and concerns as well as challenges and newly adopted solutions in the fields of immunogenicity and immunotoxicity will be discussed. Further information and key dates can be found on the ICII website.
18 – 20 February: Annual Biomarker Congress
At the 15th Annual Biomarkers Congress, taking place in Manchester (UK), over 350 attendees will be representing global pharmaceutical organizations, leading biotech and diagnostic companies as well as internationally renowned academic and healthcare institutions working in the biomarker space across multiple therapeutic areas, such as immuno-oncology, neuroscience and cardiology.
The event will feature over 100 presentations, workshops, roundtables and panel discussions focusing on the key opportunities and challenges in biomarker research, from precision medicine and diagnostics through to preclinical and clinical research. Networking, exhibitions and one-to-one meetings will also be taking place.
For more information and registration visit the Annual Biomarker Congress Website.
Click here for a full list of upcoming conferences and events
March
1 – 5 March: Pittcon Conference and Exposition
At this year's annual Pittcon Conference, taking place in Chicago (IL, USA), speakers will be delivering over 2,000 technical presentations covering a diverse selection of methodologies and applications. The event provides the opportunity to get a hands-on look at the latest laboratory instrumentation and talk with technical experts. More information on this highly interactive event can be found on the Pittcon website, where you can register now.
3 – 4 March: Flow Chemistry Europe
Timothy Noel (Eindhoven University of Technology, Netherlands) chairs this year's Flow Chemistry Conference, where the conference topics include process analytical technology and bio-based flow chemistry. For a list of confirmed speakers and to register for the conference taking place in Cambridge (UK), visit the Flow Chemistry Europe website.
17 – 19 March: DIA Europe
This year DIA's European flagship conference, nine topics will be covered with the aim to advance healthcare outcomes through innovation. The nine thought leadership streams include clinical development, data and data standards, regulatory science and medical affairs. For more information and to register at this year's conference in Brussels (Belgium), visit the DIA website.
18 – 20 March: CPSA Metabolomics
The 6th annual CPSA Metabolomics Symposium is taking place in Columbia (SC, USA) and will provide an in-depth review of innovative technology and industry practices through open discussion of industry-related issues and needs. For further information and registration, visit the CPSA website now.
29 March – 2 April: MSACL
For the 12th annual conference, MSACL have partnered with Imaging Mass Spectrometry Society (IMSS) to provide a forum for discussing the clinical application of mass spectrometry by bringing together academic and industrial experts in the field with those driven to explore and understand more about the potential application and benefits. Visit the MSACL website for more information on plenary and keynote sessions and to register for this year's conference in Palm Springs (CA, USA).
---