AAPS Annual Meeting and Exposition
San Diego Convention Center
111 West Harbor Drive
San Diego, CA 92101
San Diego Marriott Marquis and Marina—Headquarter Hotel
333 West Harbor Drive
San Diego, CA 92101
Following a successful introduction of thematic programming at the 2016 AAPS Annual Meeting, the Meeting Content Programming Committee expanded the thematic programming from 30% of the program to 40% of the scientific programing planned for 2017.
The 2017 AAPS Annual Meeting and Exposition programming will focus on five themes:
Advanced Formulation Characterization Approaches
Patient-Centered Innovations in Healthcare Technology
Products for Pediatrics: It's Not Child's Play
Improving Inter-organization Collaboration
Cancer Moonshot: Emerging Modalities for Oncology
Each theme will spotlight a keynote speaker expected to outline the broad goals of the thematic programming and identify key scientific areas that will be addressed during the meeting.

Register here.
Sessions in four themes examine science from multiple perspectives:
Biomarkers
Formulation and Manufacturing
Drug Delivery
Immunogenicity
Take a look for the best pick of what's on this year, and see what Bioanalysis Zone will be up to.
Activities and highlights for this year's meeting
Booths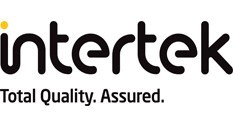 Meet Intertek at AAPS at Booth 1136 to discuss your bioanalytical or protein analysis requirements.Discuss the current industry hot topics which present challenges for small and large molecule pharmaceutical development including Protein Analysis, Extractables and Leachables Analysis, Pharmaceutical Analytical Research and Development and Pharmaceutical Stability Testing and Storage.  Claim your FREE One-Day Solution Center registration.Click here to find out more!

Exhibiting at Booth #837, Charles River is pleased to be participating in this year's program as follows:

Exhibiting at Booth #2406, come and visit us!

Click here to find out more!


Visit Booth #2430. to learn how PPD® Laboratories is helping to bring life-changing therapies to patients.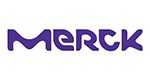 Come visit us in Booth #1029.

Come see us at Booth #1610 & #1611

While you're visiting the booth, find out why Waters is your preferred partner for both large and small molecule pharmaceutical analysis.

Click here to find out more!

Come visit us in Booth #1811.

Click here to find out more!
Presentations


Improving Communication between Contractors and Sponsors (Invitation only)13 November, 4 – 6 p.m. Room 14Deena Ensenberger, associate director, PPD® Laboratories GMP labSymposium: Accelerating Human ADME: What Does Carbon Dating Have to do with This?14 November, 9:40 a.m. – 12 p.m. Room 24Moderator: Morse Faria, research scientist, PPD® Laboratories bioanalytical lab

A Fit-for-purpose Validation of a Flow Cytometry Assay to Enumerate Anti-BCMA CAR+ T Cells in Human Whole Blood

14 November, 1 – 2 p.m. Poster: T5096, Forum 5

Moderator: Morse Faria, research scientist, PPD® Laboratories bioanalytical lab

Symposium: Strategies for Outsourcing Biomarker Analysis

15 November, 9:40 a.m. – 12 p.m. Room 33

Moderator: Jing Tu, research scientist, PPD® Laboratories biomarker lab

Sub session: The evolution of biomarker outsourcing: what works and what does not – strategic and organizational considerations for successful biomarker analysis

15 November, 10:25 a.m. – 11:10 a.m. Room 33

Patrick Bennett, executive director biomarker services

A Novel-sensitive ELISA Immunoassay for the Quantitation of Human Periostin in Serum

15 November, 11 a.m. – 12 p.m. Poster #: W3012, Forum 5

Krishna Midde, research scientist, PPD® Laboratories biomarker lab

Comparison of a Lyophilized Drug Product to Other Solid and Liquid Media for the Extraction of Elastomeric Oligomers from a Butyl Rubber Stopper

15 November, 12 – 1 p.m. Poster #: W4010, Forum 4

Steven Zdravkovic, research scientist, PPD® Laboratories GMP lab

Establishment of a Reference Standard Database for Use in the Qualitative and Quantitative Analysis of Pharmaceutical Contact Materials within an Extractables Survey by GC/MS

15 November, 12 – 1 p.m. Poster #: W4011, Forum 4

Steven Zdravkovic, research scientist, PPD® Laboratories GMP lab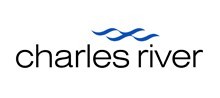 Identifying Challenges and Solutions for Managing Biomarker Projects in CROs
Richard LeLacheur, Ph.D. Senior Director, Bioanalytical Operations
11:10 AM–11:55 AM Nov 15, 2017
San Diego Convention Center – Room 33
Interpretation of Different Cut-Point Evaluation Methods and Related Consideration
Viswanath Devanarayan, Ph.D. Executive Director and Head of Global Statistics
10:00 AM–10:15 AM Nov 14, 2017
San Diego Convention Center – Room 29AB
Posters


A Fit-for-Purpose Validation of a Flow Cytometry Assay to Enumerate Anti-BCMA CAR+ T Cells in Human Whole Blood
Vellalore Kakkanaiah, associate director, biomarker services
A Novel Sensitive ELISA Immunoassay for the Quantitation of Human Periostin in Serum
Krishna Midde, research scientist, biomarker services
Establishment of a Reference Standard Database for Use in the Qualitative and Quantitative Analysis of Pharmaceutical Contact Materials within an Extractables Survey by GC/MS
Steven Zdravkovic, research scientist, extractables/leachables, GMP lab
Comparison of a Lyophilized Drug Product to Other Solid and Liquid Media for the Extraction of Elastomeric Oligomers from a Butyl Rubber Stopper
Steven Zdravkovic, research scientist, extractables/leachables, GMP lab

Recovery of 14 C-Labeled Compounds Expired as 14 CO<sub>2</sub> in Exhaled Breath After Administration to Non-Human Primates
Richard Slauter PhD, DABT, Senior Director of Drug Metabolism/Pharmacokinetics and Senior Principal Study Director
Event Details
Start Date

Nov 12, 2017

End Date

Nov 15, 2017

Venue

San Diego Convention Center ,
Headquarter Hotel—San Diego Marriott Marquis and Marina,
San Diego ,
United States


Website