Nigel Danielson-Ewing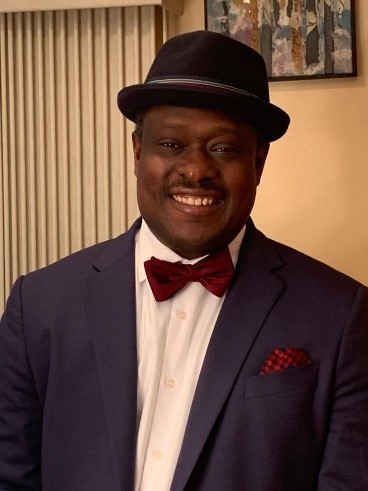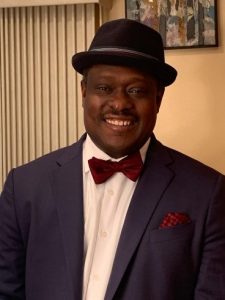 Dr Nigel Danielson-Ewing, a panelist from Redshift BioAnalytics Inc., credits his successful track record of building and commercializing fit-for-purpose solutions from his collective tenure at three benchmark companies: Vertex (MA, USA), Waters (MA, USA) and Shimadzu (MA, USA). Over the last 15 years, Dr Danielson-Ewing has amassed a diversified and cohesive skillset based on technical laboratory experience as well as business development and product management responsibilities- all implemented using strong interpersonal communication and partnerships. He appreciates the technical, business and commercial requirements needed to develop a new product and foster adoption across the industry. In his current role as Director of Product Management at RedShift Bio, Dr Danielson-Ewing has successfully leveraged his previous business and communication skills and technical knowledge to developing instrumentation entering the industry as a disruptive technology. Redshift Bio is a rapidly growing and robust company focused on augmenting the bioprocess manufacturing workflow with a suite of instruments based on a novel micro-fluidic modulating infra-red spectroscopy technology. Dr Danielson-Ewing's skills were forged from a three-year tenure at Waters as a Senior Product Manager and a Business Development Manager, and a two-year position as a Business Development Specialist at Shimadzu Scientific Instruments. While at Waters, Dr Danielson-Ewing contributed to the 'Patrol' product line, an ultra-pressure liquid chromatography (UPLC) based analyzer developed for online /at line analysis of in-process manufacturing samples. In his next role at Shimadzu, he applied his Waters experience and initiated and led a collaboration with Snapdragon Inc. to interface their flow chemistry acumen and over-arching manufacturing process control and real time feedback software with Shimadzu's chromatographic solutions. This union allowed Shimadzu and Snapdragon to create and design an in-line monitoring and real-time release solution based on chromatographic separation with UV analytical detection. 
Prior to his business roles at Shimadzu and Waters, Dr Danielson-Ewing worked for 10 years at Vertex Pharmaceuticals Inc. as a Senior Research Scientist in the DMPK group, researching small-molecule DMPK by performing metabolite profiling, in vivo and in vitro quantification, and Pgp transporter studies. He worked closely with colleagues in the medicinal chemistry, pharmacology and toxicology groups to advance compounds in multiple early-discovery and pre-clinical development programs. The compounds explored at Vertex spanned a panorama of biotherapeutics including those to treat Influenza, Huntington's Disease, Multiple Sclerosis, Cystic Fibrosis as well as other general CNS and infectious diseases. 
What three things would you take if you were stranded on a desert island?

Music, food and a picture of my family.
If you weren't a bioanalyst, what would you be?

I still have hopes of being a manager of a professional football (US Soccer) team.
What is your favorite city?

I am a New Yorker at heart but then comes Montreal.
Why have you decided to become a Zone Leader?

I want to give back and participate in something bigger than myself.  Bioanalysis Zone continues to increase its impact and outreach into our scientific community.  This is an enviable, noteworthy and respectful medium and opportunity to be part of the process and perhaps create other opportunities for aspiring scientists like myself.