Stephanie Pasas-Farmer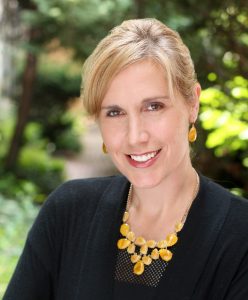 Dr Stephanie Pasas-Farmer is the President and Founder of BioData Solutions, LLC, a consulting firm that offers R&D, regulatory and commercial consulting services to early stage pharmaceutical and biological drug development organizations in the field of bioanalysis. Their services include operational program management, data review and analysis, regulatory compliance planning in addition to market development guidance. Dr Pasas-Farmer specializes in discovery and regulated bioanalysis of pharmaceutical, biologics, biosimilars and the hybrid technology antibody-drug conjugates. She brings extensive expertise in both quantitative and qualitative bioanalysis using various bioanalytical techniques including LC–MS/MS, Ligand-binding assays, etc.
With more than 13 years of bioanalytical chemistry and DMPK experience, Dr Pasas-Farmer has held a range of scientific, business management and operational leadership positions across contract research and global pharmaceutical organizations as well as a start-up biotechnology company. Most recently, Dr Pasas-Farmer served as Senior Director of Biologics Services for Frontage Laboratories where she led a team of scientists focused on the support of large molecule and antibody drug conjugate programs using LBA, LC–MS/MS, and cell based assays. Previously, she was Director of Client Services at Frontage. In this role, Dr Pasas-Farmer served as a key liaison between clients and bioanalytical operations, holding responsibility for technical feasibility, proposal development and client support needs.
Earlier career roles included management responsibility for quality control functions of bioanalytical laboratory operations, in addition to business development and research scientist positions. Dr PasasFarmer earned her doctor of philosophy and master of science degrees with honors in pharmaceutical chemistry from the University of Kansas. She received a bachelor of science degree in chemistry from St. Mary's College of Notre Dame.
Dr Pasas-Farmer is a frequent contributor to peer-reviewed publications and industry conferences on current bioanalytical and pharmaceutical industry topics. In addition, she has taken on steering committee and leadership positions for multiple professional and scientific conferences (Chair of Regulated Session APA 2017, Chair-elect of Land O'Lakes 2019).
What three things would you take if you were stranded on a desert island?
Do my three children count (LOL!)
A lighter
A copy of Jane Austen collection
Sunscreen
If you weren't a bioanalyst, what would you be?
I would be a chef – most chemists love to cook
What is your favorite city?
Why have you decided to become a Zone Leader?
I want to become more involved in the thought leadership in bioanalysis field.
---