Perspectives on the draft ICH M10 guidance: an interview with John Kadavil
---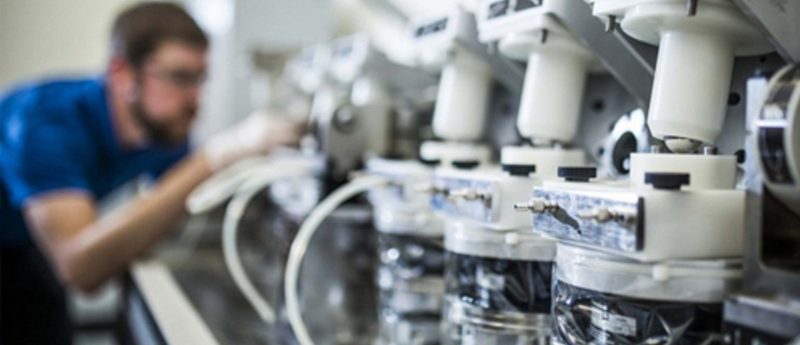 Dr Kadavil received his bachelor's degree in biochemistry from the University of Maryland, Baltimore County. He then received his PhD in molecular pharmacology and experimental therapeutics from the University of Maryland, Baltimore, School of Medicine. Following his PhD, he joined the US FDA as a pharmacologist. He first worked in the Office of Scientific Investigations – Division of Bioequivalence & Good Laboratory Practice under the Office of Compliance at CDER. During his 8 years at the Office of Scientific Investigations, he conducted foreign and domestic bioanalytical and clinical inspections for bioequivalence, bioavailability, pharmacokinetic and GLP studies. In 2011, he joined the Division of Human Food Safety at CVM as a pharmacologist, where he conducted reviews of residue chemistry studies and directed method trials. In 2014, he returned to CDER to become the team lead for the Collaboration, Risk Evaluation and Surveillance Team under the Office of Study Integrity and Surveillance. In September 2018, he became the Deputy Director for the Division of Generic Drug Bioequivalence Evaluation in Office of Study Integrity and Surveillance.

This interview was conducted by Sankeetha Nadarajah, Managing Commissioning Editor of Bioanalysis, at the AAPS ICH-M10 Public Consultation Workshop (MD, USA).
Keywords: bioanalysis, bioanalytical guidance, FDA, ICH M10 guideline, method validation, regulators
---
Q How easily can laboratories adapt to implement the ICH M10 guidance?
I think that is a very interesting question. It is a very good question. Because as you and I are speaking right here and right now, attendees at this ICH M10 workshop are thinking about the very same question. But I do not think there is a simple or straightforward answer to that because of a few reasons. Number one, there is a wide range of experience when it comes to the conduct of regulated bioanalytical work for the various laboratories that will be affected by this ICH M10. So, you have the wide range of experience, that is number one, which will dictate the ease of implementing the ICH M10 once it has been finalized. But number two, we have to consider how the various regulatory agencies will be implementing the M10 once it is ready to go. But I think, overall, it should be a smooth transition once the ICH M10 has been finalized and ready for adaptation.
Q Are there any disadvantages of such a collective guidance?
I do not believe so. I believe that a harmonized guideline or a consensus guidance document has been on the forefront of the minds of regulators and industry for quite some time because of the increasing globalization of bioanalytical work. I have been at the US FDA for almost 16 years, so to see a document such as this, the draft ICH M10, come to life is very exciting for me. So, there are advantages. I think everyone is on board with that and those advantages, I think, have been a major driving force for the amount of work that the expert working group, industry representatives and other stakeholders have been putting in toward the ICH M10.
Q Was the draft what you expected from a harmonized consensus guidance?
I would say so. Again, we have to think about what we are talking about here: a consensus guidance document or a harmonized guideline with the input of a number of regulatory bodies and industry representatives and other stakeholders. For the expert working group to process all of this – this is an astounding accomplishment, having reached this stage with the draft ICH M10. But again, we are at the draft stage and there is still a good deal of feedback that is being collected. I think once all that feedback has been collected, the ICH M10 will get closer to what regulators, industry and other stakeholders expect.
---