In the Zone: immuno-oncology
---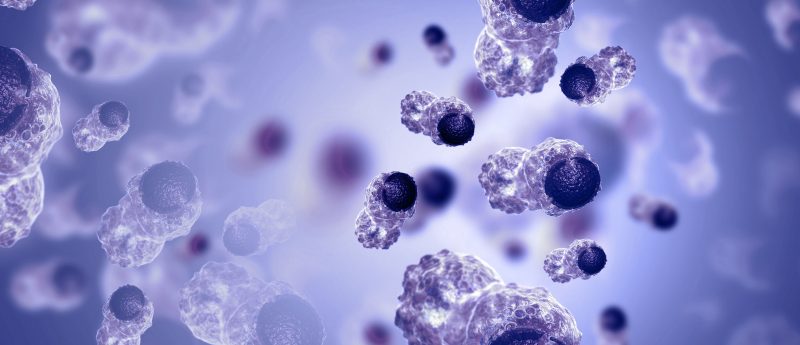 ARTICLES | INFOGRAPHIC | PODCAST
Immuno-oncology is an evolving approach that harnesses a patient's own immune system to help treat cancer. This treatment modality has great potential to enable the specific destruction of tumors without toxicity to normal tissue; having a significant impact on the way patients with certain malignancies are treated.
Whilst a significant amount of research and clinical trials are underway to study immuno-oncology across various cancer types, it is important for scientists to understand the methods that can enhance tumor immunity and that can enhance the specificity of antitumor immunity.
Interested in the challenges of immuno-oncology – read more on Oncology Central
---
PODCAST

The facts, frustrations and future hopes for immuno-oncology: a podcast with Dr Dominic Warrino (KCAS) – As part of our focus, In the Zone: immuno-oncology, we present this podcast where we talk to Dr Dominic Warrino (Senior Scientific Advisor, KCAS). Dominic introduces what immuno-oncology is, how it fits into the bioanalytical field and the technologies involved. He discusses how the body's own immune system can fight cancer, the advantages and challenges of the techniques used and KCAS plans for the future regarding the immuno-oncology field.
INFOGRAPHIC

Top 5 techniques and tips for immuno-oncology –  In this informative infographic, we summarize the top 5 techniques for studying immuno-oncology including: flow cytometry, enzyme-linked immunospot, ELISA, electrochemiluminescence by meso scale discover and single moleucle array. As each technique is explained, we also detail how KCAS use the methods for their immuno-oncology studies and important tips and tricks that they have learnt along the way.
ARTICLES

12017 White Paper on recent issues in bioanalysis: a global perspective on immunogenicity guidelines & biomarker assay performance (Part 3 – LBA: immunogenicity, biomarkers and PK assays)
---