In the Zone: biotransformation
The biotransformation process plays a significant role in determining the fate of prospective drugs. The way that compounds are transformed from one form to another has a big impact on pharmacokinetic parameters such as bioavailability, clearance and half-life, and drug-drug interactions.
It is essential for scientists to understand and provide information on the metabolites produced from the drug and toxicity studies in order to facilitate optimal selection of compounds for further development. This is made possible through biotransformation analysis, enabling the isolation and identification of metabolites in support of drug safety studies.
---
INFOGRAPHIC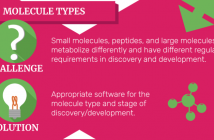 What challenges are there for the biotransformation scientist and how does software address them?– In this informative infographic, we summarize the top 5 challenges of biotransformation including: an efficient design-make-test cycle within drug discovery, molecule types, clearance and achieving adequate exposure, cross-species comparison and unique human metabolites and toxicity. As each challenge is explained, we also detail how software offers solutions.
ARTICLES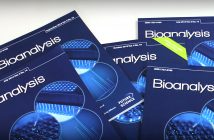 1 Biotransformation and stability of antibody–drug conjugates
PODCAST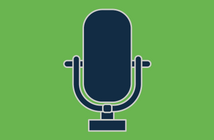 Biotransformation trials, technologies and software solutions: a podcast with Mark Savage – We talk to Mark Savage (Biotransformation and ADME Scientist, Unilabs, UK). Mark introduces what biotransformation is and the technologies used to characterize biotransformation. He discusses how software tools can address certain challenges and bring forward compounds from discovery to development.