Interview with Kelly Colletti (Charles River) on Charles River's global clinical working group
---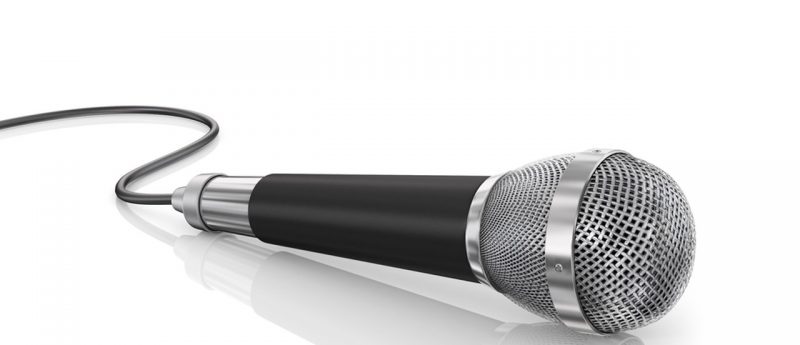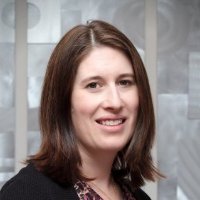 Kelly Colletti obtained her PhD in Cellular and Molecular Biology at the University of Nevada, Reno in 2005.  She is a trained herpes virologist that studied the molecular mechanisms of Cytomegalovirus and Karposi's Sarcoma Associated Herpes Virus DNA replication.  While pursuing her doctoral degree, she learned a diverse set of skills including protein expression and purification, antibody generation, enzymatic assay development, cell culture, molecular biology and protein chemistry.  She also obtained an MBA during this time and has a keen business sense.  Her postdoctoral fellowship was also in virology developing a reverse genetics model for the Sin Nobre Hantavirus.  Kelly joined Charles River in early 2009 and has since become the Program Director of Bioanalytical Sciences for preclinical and clinical services.  She is also cross trained in immunotoxicology and has experience running studies in Non-Human Primates with immunophenotyping, TDAR, NK cell activity, and biomarker endpoints.  Since joining CRL, Kelly has participated in over 15 biosimilar programs validating bioanalytical and immunogenicity assays to support preclinical and clinical studies.  As an industry leader in this field, she has also authored several publications on the subject of biosimilars.
---
What is your role at Charles River Laboratories (CRL) and your background?
I am the Program Director of Bioanalytical Sciences for the Nevada (USA) site and also the Leader of Charles River's Global Clinical Working Group.  My background was originally studying the protein–protein interactions of Herpes Virus Replication Proteins in a molecular biology laboratory, which was a strong foundation for gaining expertise in the development and validation of regulated ligand-binding assays.  I joined Charles River in early 2009.  In my current role I oversee the bioanalytical method development, validation and production, and study execution for both nonclinical and clinical studies.  I am also cross trained in immunotoxicology and have experience running a variety of different study types in nonhuman primates with immunophenotyping, receptor occupancy, T cell-dependent antibody response, natural killer cell activity and biomarker endpoints.  I also have experience running all phases of clinical sample analysis in the areas of bioanalysis, immunogenicity and neutralizing antibody testing.
Tell us about the clinical group at Charles River.
Charles River has been conducting clinical sample analysis in the areas of bioanalysis, immunogenicity, neutralizing antibody, molecular biology and immunophenotyping for many years; however, we are better known for our regulated nonclinical expertise and therefore many individuals do not realize the breadth of our collective experience supporting clinical programs.  We have three centers of excellence globally for clinical sample analysis: Montreal (Canada), Edinburgh (UK), and Reno (NV, USA) that have harmonized laboratory capabilities. These three sites routinely run all phases of clinical sample analysis and are experienced and skilled at meeting quality standards and timelines associated with these studies.
Why Charles River as an outsourcing partner?
There are a few aspects of our services that are truly unique and provide customers with superior service.  These include the scientific expertise of the global clinical scientific groups and the collective experience with drug development.  Our scientific advantage is that we have experience with many different molecules and assays from the discovery stage of development through to Phase III of clinical drug development.  We are exceedingly willing to tackle unique problems and develop assays to meet the needs of our customers.  We have the ability to leverage the collective knowledge of Charles River scientific staff, including discovery, toxicology and regulatory experts across the globe in order to design robust assays that fulfill regulatory expectations. This is in addition to maintaining a high quality of standards and meeting aggressive data turnaround timelines.
Can you tell us about the future strategic plans/objectives of Charles River?
One of Charles River's strategic priorities is to grow our clinical lab support business organically and potentially by acquisition. Clinical work provides an additional source of revenue independent of our vivariums and the later phase programs can have many thousands of samples (unlike preclinal studies, which tend to have a few hundred over shorter periods), lasting for many years providing a significant source of revenues over an extended period.
Charles River is very well known for our research models, discovery and preclinical services, however even though we have an excellent reputation, we are not as well known for our clinical lab support services. We have and will continue to leverage the pull-through from preclinical lab support to win clinical programs. We will also continue to market these capabilities through client visits, promotional materials, webinars, attendance at conferences, and so on, increasing our database of clinical contacts.
How do they find out more about Charles River Clinical Services?
More information on the many clinical services can be found by visiting our website at http://www.criver.com/products-services/lab-sciences/clinical-laboratory-support. We can also be reached at 1.877.242.8371 or by email at [email protected]
Click here to view Charles River company page.
---