Novel assay quickly identifies ethnic origin for forensics
---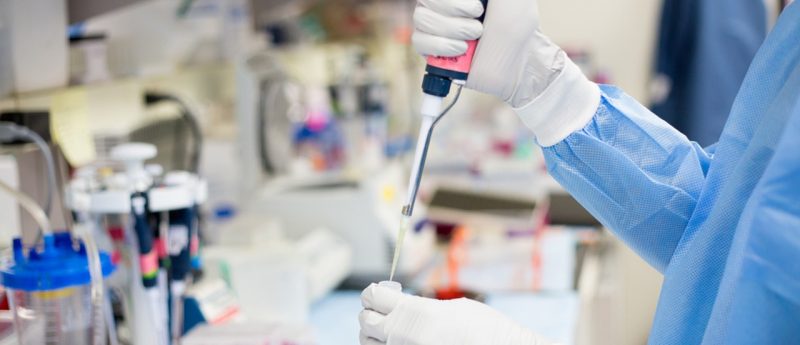 Researchers have developed a new on-site assay to identify ethnicity from blood samples during forensic analysis of a crime scene.
A group of researchers led by Evgeny Katz from Clarkson University (NY, USA) and Jan Halámek from University at Albany, The State University of New York (NY, USA), have recently developed a new biocatalytic assay that can quickly identify ethnic origin from a blood sample. This novel technique could potentially speed up the process of biological sample analysis during crime scene investigations.
Biological samples are routinely analyzed from crime scenes to uncover details that may be crucial towards the investigation; however, there is currently no assay that can be used on site. Usually, a blood sample extracted from a crime scene has to be transported to a specialist laboratory for diagnosis, unlike the new assay developed in this research study.
Talking to Bioanalysis Zone, Jan Halámek describes the significance of this new bioassay, "Results achieved so far provide solid platform for further development of an on-field analysis system for rapid identification of gender, age and other personal characteristics for forensic applications."
The bioassay is based on detecting the difference in concentration of two enzymes, creatine kinase and lactate dehydrogenase, which differ in the blood of Caucasians and African Americans. The research team used the ratio of these two biomarkers to identify ethnicity from blood samples from healthy adults. A multi-step, multi-enzyme biocatalytic is used to amplify the differences in the two biomarkers. In addition, the developed assay was tested on both dried samples and samples that were up to 24 hours old, simulating conditions found at crime scenes.
Jan Halámek explained the future work being undertaken by the research team, "Different systems based on this approach for determination of other properties like gender, age or even physical constitution are under investigation."
Source: Kramer F, Halámková L, Poghossian A, Schöning MJ, Katz E, Halámek J. Biocatalytic analysis of biomarkers for forensic identification of ethnicity between Caucasian and African American groups. Analyst. (2013) (Epub ahead of print).
---