Novel thread-based sensor could determine immunity to COVID-19
---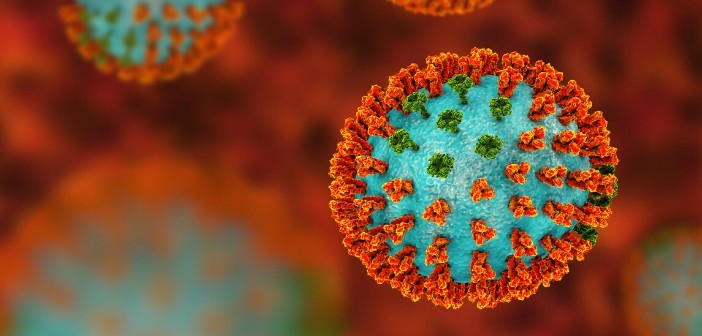 Researchers from Keio University have developed a thread-based bioluminescence sensor capable of detecting multiple antibodies in a single finger prick sample of whole blood. 
Researchers from Keio University (Tokyo, Japan) have published a proof-of-concept study describing their novel microfluid thread-based bioluminescence sensor for detecting multiple antibodies in a single finger prick sample (5 μL) of whole blood.  The sensor utilizes cotton thread, bioluminescent proteins and a smartphone camera to quantify antibodies in a sample. This technology has potential applications for diagnosing a range of conditions and assessing immunity, such as to SARS-CoV-2 responsible for the COVID-19 pandemic.
Quantative antibody testing currently requires expensive and elaborate instruments in laboratories and previous efforts to simplify the process have reported limited success.  The team, who's research was recently published in ACS Sensors, have developed their novel sensor in an attempt to provide a small, inexpensive alternative in response to this.
The microfluid thread-based sensor consists of a blood separation membrane, a plastic film and sewn-in cotton that has bioluminescence resonance energy-transfer switching proteins on it.  In the presence of the required antibodies, the color of light emitted by the sensors on the thread change from green to blue, correlating with the concentration of antibodies in the sample.
The team demonstrated their sensor with a finger-prick sample of pig's blood spiked with antibodies against HIV.  They reported their sensor could successfully detect the antibody levels within 5 minutes.  Furthermore, the team discovered that a smartphone camera, fitted with an adapter, was capable of detecting the light color shifts which the device was then able to convert into results and transmit.
In the future, the team hopes to combine their technologies to provide a user-friendly, rapid, one step analysis of multiple antibody concentrations.
---
Sources: Tomimuro K, Tenda K, Yan Ni, Hiruta Y, Merkx M, Citterio D. Thread-based bioluminescent sensor for detecting multiple antibodies in a single drop of whole blood. ACS Sens. doi: 10.1021/acssensors.0c00564 (2020) (Epub ahead of print); www.acs.org/content/acs/en/pressroom/presspacs/2020/acs-presspac-june-17-2020/detecting-antibodies-with-glowing-proteins-thread-and-a-smartphone.html

---