Immunoassays for validation of diabetes biomarkers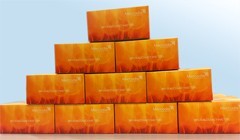 Mercodia
Categories:
Spotlight Resources
,
Spotlights
,
Validation of biomarkers
Other products in Spotlight Resources
Other products in Spotlights
Other products in Validation of biomarkers
To investigate and validate biomarkers important for diabetes, Mercodia offers a number of assays including insulin, insulin analogs, glucagon and GLP-1. These assays are used within a variety of different areas of diabetes research including evaluation of islets for transplantation, studies of differentiation of cells into insulin producing cells, pharmacokinetics of insulin analogues, insulin resistance, hyperinsulinaemia, viral infection and its effect on islets.
Diabetes Mellitus is a combination of several different diseases with various etiologies. Diabetes arises when the beta cells of the Langerhans islets in the pancreas is unable to meet insulin demands in the organism, either due to functional failure and destruction of the beta cell mass or because of insulin needs due to insulin resistance or growth that are disproportionate to insulin secretory capacity.
Mercodia kits are based strictly on stable, monoclonal antibodies combined with other top-quality reagents. This ensures safe long-term production with minimal lot-to-lot variation. By the careful selection of reagents, Mercodia products provide accurate results by first run.
All Mercodia products are certified according to an internal quality program – MAQS (Mercodia Assay Quality System), developed to explore and explain the high quality of the products offered.
For more information, please click here!