Prostate cancer diagnostic research takes steps towards personalized medicine
---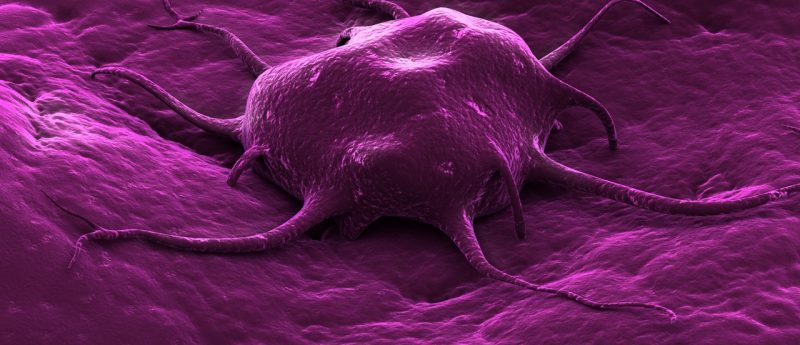 The University of Texas MD Anderson (TX, USA) has teamed up with Belgium-based life sciences company, VolitionRx, to develop new and improved prostate cancer diagnostics to aid in recognizing more aggressive forms of the disease.
The decision follows a study conducted earlier this year by a team at MD Anderson in which a genetic variant, specifically rs2735839, found near the KLK3 gene, was identified as a potential biomarker in predicting more aggressive forms of Gleason score 7 prostate cancer.
The group, which was led by researcher Xifeng Wu (MD Anderson), hopes that the discovery will help stratify prostate cancer patients, which will in turn enable more accurate assessment of the clinical behavior of the intermediate-grade prostate cancer and enhanced personalized treatment and post-treatment management. Wu is now expanding the study and taking a pathway-based approach to systemically investigate genetic variants in microRNA regulatory pathways as biomarkers for the prognosis of prostate cancer patients.
Alongside this project, MD Anderson will be working in collaboration with VolitionRx, a cancer diagnostics company, to examine the competency of VolitionRx NuQ® assays to distinguish anaplastic prostate cancer, a particularly aggressive form of the disease, from typical castration-resistant prostate cancer (CRPC), a less aggressive form.
Anaplastic prostate cancer is estimated to represent 20–30% of the lethal prostate cancers, since it typically spreads quickly and, unlike many CRPC cases, requires early chemotherapy. An objective, non-invasive molecular marker that can be monitored to identify the anaplastic prostate carcinomas early is currently an area of un-met need.
According to VolitionRX, the retrospective study will include samples obtained from two previous clinical trials, one that selected men with CRPC who met one of seven anaplastic clinical criteria, and a second that included unselected men with non-anaplastic CRPC. The samples will be assessed using VolitionRx's assays for specific histone modifications of circulating nucleosomes. Patterns and changes in histone modifications will be used to assess the competency of VolitionRx's assays to identify anaplastic CRPC.
Speaking about the collaborative project, Jason Terrell, Chief Medical Officer at VolitionRx commented: "If our NuQ® tests can identify objective molecular markers for anaplastic prostate carcinomas, there could be exciting potential for the tests to advance our understanding of the disease process and improve patient outcomes."
Sources: VolitionRx Announces Prostate Cancer Study; He Y, Gu J, Strom S et al.The prostate cancer susceptibility variant rs2735839 Near KLK3 Gene Is Associated with Aggressive Prostate Cancer and Can Stratify Gleason Score 7 Patients. Clin. Cancer Res. 1;20(19), 5133–5139 (2014).
---