Researchers identify candidate biomarkers for onset of osteoporosis
---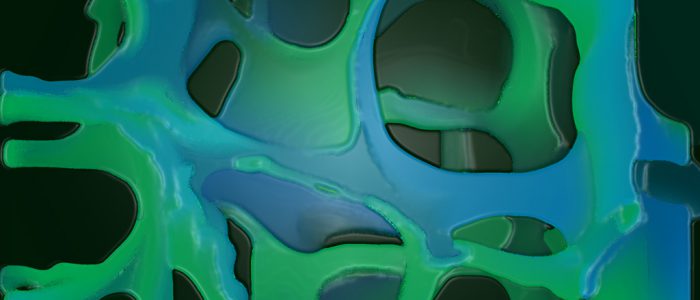 Researchers from a number of organizations across the United States have identified 20 serum proteins that could be utilized as candidate biomarkers for a decrease of bone mineral density, one of the leading causes of osteoporosis.
These candidate biomarkers were discovered during the largest proteomics analysis to date for osteoporosis, as part of the Osteoporotic Fractures in Men study, in which a large cohort of men over the age of 65 were monitored for the development of osteoporosis.
In this particular subsection of the study, reported in the Journal of Bone and Mineral Research, the researchers compared the initial serum samples, characterized using LC-MS, with ongoing changes to femoral neck bone mineral density over the mean time frame of 4.6 years.
The team found that of the 3946 peptides that were screened, 20 of those were associated with a decrease in bone mineral density. In addition, the incidences of hip fractures were highly statistically linked with five of these biomarker candidates.
Although there is a strong correlation with the candidate biomarkers and accelerated loss of bone mineral density, the team highlighted that these biomarkers could also signify other types of bone disease and further studies are required to assess the role of the identified proteins before they can be utilized as potential biomarkers for the onset of osteoporosis.
It is hoped that these initial findings can lead the way in developing new clinical tools for detecting the onset of osteoporosis earlier, so that high risk patients can be undergo preventative measures, as well as give insight into the fundamental causes of osteoporosis.
Sources: Nielson CM, Wiedrick J, Shen J et al. Identification of hip BMD loss and fracture risk markers through population-based serum proteomics. J. Bone Miner. Res. doi:10.1002/jbmr.3125; http://www.separationsnow.com/details/ezine/15bc57a3eed/Osteoporosis-biomarkers-Serum-proteomics.html?tzcheck=1
---