Researchers to develop simple blood test to diagnose bone cancer
---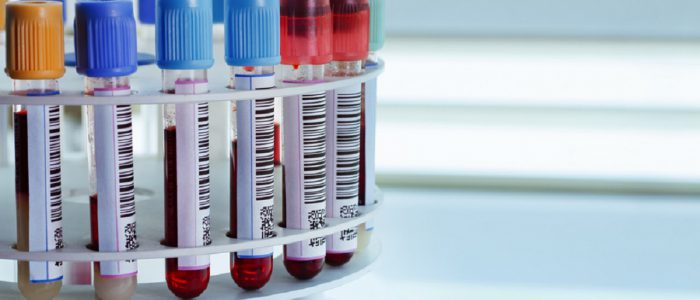 Researchers are hoping to develop a simple blood test to diagnose those at higher risk of aggressive bone cancers earlier and faster. The research project is being led by scientists from the University of East Anglia's Norwich Medical School and School of Biological Sciences (UK), in collaboration with researchers from Norfolk and Norwich University Hospital (UK) and the Royal Orthopaedic Hospital in Birmingham (UK).
Cancers that originate in bones are typically more aggressive than other cancers and can be resistant to treatments such as chemotherapy and radiotherapy. Survival rates, which have not improved in the last 25 years, are low with only 10% of patients living for a year in aggressive cases. Surgery and limb amputation is often the only option for treatment and even in these instances recurrence is very common.
Darrell Green, PhD student at University of East Anglia's Norwich Medical School and leader of the project commented: "We are studying chondrosarcoma – an incredibly unpredictable form of bone cancer that can develop at any age." Green also acknowledged the need to understand the biology of the disease in order to diagnose it earlier and treat it more efficiently.
While studying the normal function and development of the cells from which chondrosarcoma originates, the team observed a family of microRNAs that potentially play a role in causing cancerous change. MicroRNA may play a role in this change as they control the level at which our genes are active or switched off. MicroRNAs are 'leaked' form tumor cells into the bloodstream where they represent promising biomarkers of cancer and will thus be the focus of the team's research.
"We are delighted to fund this work which is aimed at earlier diagnosis resulting in minimizing the impact of the cancer and its treatment," commented Nikki Morris, Head of Clinical Services at Big C (UK). The potential new 'fingerstick' blood test will be cheap, noninvasive and could be further utilized to diagnose other cancers.
Sources: UEA researchers to develop new blood test for aggressive bone cancer.
---