Future Trends in Outsourcing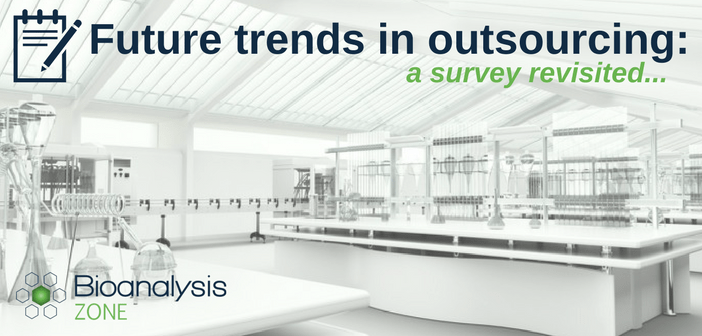 In last year's Bioanalysis Zone survey on 'Future Trends in Outsourcing', part of a Spotlight of the same name, we asked experts with Pharma backgrounds to rank the most important criteria for choosing a CRO to work with. In total, 75% of our Pharma respondents highlighted cost to be an important factor when considering outsourcing partners.
In order to explore further the underlying aspects of this result, we followed up with a short survey, aimed at experts from Pharma backgrounds.
Now, the results are in and we have put together an infographic of the results.
"The recent BZ survey on outsourcing provided a surprise; a significant proportion of companies outsourcing bioanalytical work rated cost as the most important consideration when placing work externally." Scott Summerfield, Worldwide Head of Bioanalysis at GSK (Brentford, UK), explained. "However, this did not tally with the corresponding CRO survey comments or with the articles published in this years' Bioanalysis journal Special Focus Issue on Outsourcing. So this supplemental survey was designed to understand what elements were driving this cost angle.  The responses suggest that the perspective on cost arises from outsourcing bundles of work rather than single work packages, therefore leveraging scale to drive value for the business.  Please take a look and see if you agree…"