Case study: the evolving precision medicine landscape and therapeutic options in breast cancer
---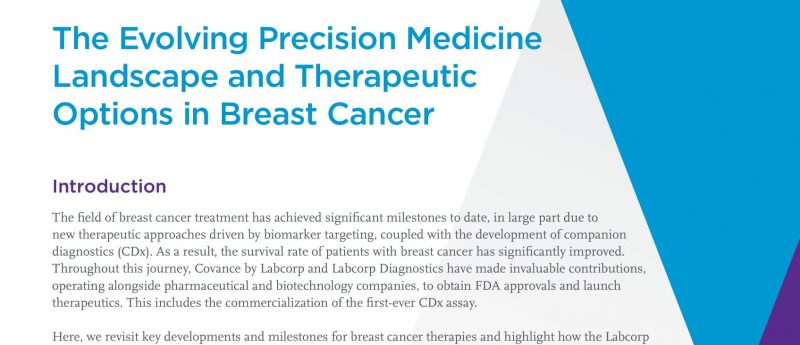 INTRODUCTION
The field of breast cancer treatment has achieved significant milestones to date, in large part due to new therapeutic approaches driven by biomarker targeting, coupled with the development of companion diagnostics. As a result, the survival rate of patients with breast cancer has significantly improved. Throughout this journey, Covance by Labcorp (NJ, USA) and Labcorp Diagnostics (NC, USA) have made invaluable contributions, operating alongside pharmaceutical and biotechnology companies, to obtain FDA approvals and launch therapeutics. This includes the commercialization of the first-ever companion diagnostics assay.
Here, we revisit key developments and milestones for breast cancer therapies and highlight how the Labcorp enterprise played pivotal roles in aiding these remarkable accomplishments.
To download the full PDF, click here.
In association with:


---