Is a urine test for prostate cancer on the horizon?
---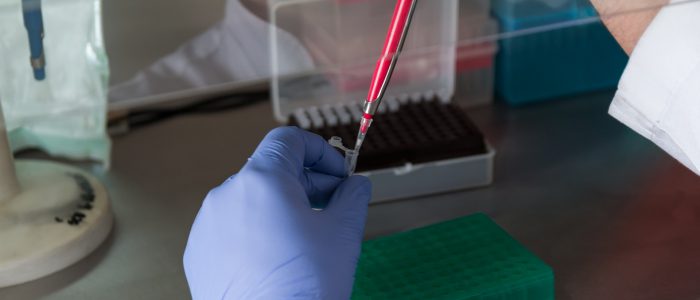 A group of researchers based at the Sydney Kimmel Cancer Center, Johns Hopkins University School of Medicine (MD, USA) have completed a proof-of-principle study, with results indicating potential for a urine test for prostate cancer. The study successfully identified cancer-specific changes in urinary RNAs and metabolites. If the findings are validated in larger study cohorts, it is hoped the research could lead to the development of a urine test for prostate cancer.
In 2016, more than 180,000 US men were diagnosed with prostate cancer, which is one of the second most frequently diagnosed cancer deaths among men worldwide. There remains an unmet clinical demand for a highly sensitive and specific early test for prostate cancer. One of the current diagnostic methods – the analysis of serum prostate specific antigen levels – is limited by its sensitivity and specificity. An alternative molecular diagnostic test for particular cases of prostate cancer is based on screening prostate cancer antigen 3. This test is, however, limited by significant individual variability.
In this research, scientists aimed to identify sensitive and specific diagnostic biomarkers for prostate cancer in urine samples. A urine test for prostate cancer would present the opportunity to perform non-invasive liquid biopsies. During the proof-of-principle study, published in Scientific Reports, researchers identified a range of differentially expressed RNAs in urine samples by deep sequencing. The team also used mass spectrometry to identify metabolites present in urine samples.
Senior study author, Ranjan Perera (Johns Hopkins All Children's Hospital and Johns Hopkins University School of Medicine, MD, USA) explained: "A simple and noninvasive urine test for prostate cancer would be a significant step forward in diagnosis. Tissue biopsies are invasive and notoriously difficult because they often miss cancer cells, and existing tests, such as prostate-specific antigen elevation, are not very helpful in identifying cancer."
Through the analysis of urine samples from 64 patients with prostate cancer, 31 with benign prostatic hyperplasia and prostatitis diseases and 31 healthy controls, scientists identified distinct mRNA and metabolite profiles in patients with benign and malignant disease.
These newly discovered cancer-specific changes in urinary RNAs and metabolites could lead to the development of a urine test for prostate cancer. Future research aims to validate the findings of this study in larger cohorts. Bongyong Lee, first author (John Hopkins All Children's Cancer and Blood Disorders institute, MD, USA) added: "We discovered cancer-specific changes in urinary RNAs and metabolites that – if confirmed in a larger, separate group of patients – will allow us to develop a urinary test for prostate cancer in the future."
Sources: Lee B, Mahmud I, Perera RJ et al. Integrated RNA and metabolite profiling of urine liquid biopsies for prostate cancer biomarker discovery. Sci. Rep. doi:10.1038/s41598-020-60616-z (2020)(Epub ahead of print); www.hopkinsmedicine.org/news/newsroom/news-releases/researchers-announce-progress-in-developing-an-accurate-noninvasive-urine-test-for-prostate-cancer
---