COVID-19 and patient-centric sampling: how to fight a pandemic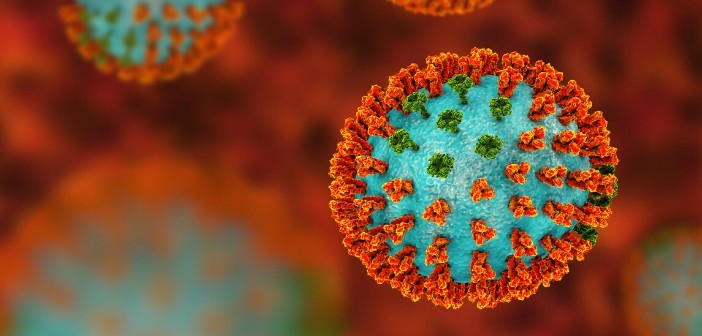 Patient-centric sampling technologies enable the collection of samples that can be used for the quantitative measurement of molecules relevant for drug development and healthcare in locations which are more convenient to the patient than current approaches, e.g. the home. This new type of workflow places patients at the center, enabling previously difficult data to be collected, therefore decreasing the impact on the patient, reducing cost (travel expenditure and time away from work) and increases the quality of the data collected.
As COVID-19 is shutting down countries, particularly locking down travel, we discuss the impact on blood sample collection and how a patient-centric sampling approach could help mitigate these challenges and how the approach could be part of our new normal. Particularly as clinical trials are disrupted, how could novel techniques and applications help to continue to increase the speed of drug development?
Key considerations:
What are the benefits of patient-centric sampling and how could the approach apply to the recent COVID-19 pandemic?
What novel analytical techniques and applications could be used to aid drug development during this pandemic?
What learnings could be taken forward into the future?
Who may this interest?
Biotechnology professionals
Pharmaceutical professionals
Medical professionals
Academics
Panelists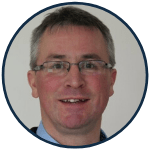 Neil Spooner
Director and Founder
Spooner Bioanalytical Solutions (Cambridge, UK)
Neil Spooner (PhD, C.Chem, F.R.S.C.) is the Founder of Spooner Bioanalytical Solutions. Neil is a Senior Visiting Research Fellow at the University of Hertfordshire (UK), Senior Editor of Bioanalysis Journal, Co-Chair of CPSA Europe and Deputy-Chair of the Reid Bioanalytical Forum. He has published over 70 peer reviewed manuscripts and made more than 50 podium presentations at international conferences. Neil has extensive experience in the quantitative bioanalysis of drugs, metabolites and biomarkers in the pharmaceutical industry. His current focus is on working with partners to progress microsampling and patient centric sampling technologies for the generation of high quality quantitative bioanalytical data.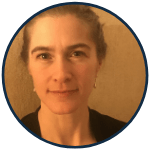 Melanie Anderson
Principal Scientist
Merck (PA, USA)
Melanie Anderson is a principal scientist at Merck Research Laboratories (PA, USA) and runs a small group in the Clinical Regulated Bioanalysis Space. Melanie has over 15 years' experience in both Pharma and CRO settings conducting LC–MS/MS analysis for quantitation of small molecules and peptides. Melanie has participated in FDA inspections and contributed to regulatory filings. Additionally, Melanie has experience in non-compartmental pharmacokinetic analysis of atypical compounds. She received her BA in Chemistry from Hasting College (Hastings, England) in 2002, and a MS in Chemistry from Lehigh University (PA, USA) in 2002. Melanie's scientific interests include analysis of unique matrices, unstable compounds, challenges in chromatographic separations, and at home micro sampling approaches for regulated clinical trials. Recently, Melanie has evaluated and helped implement micro sampling devices in animal and human regulated studies.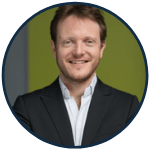 Erwin Berthier
CTO and Co-Founder
Tasso Inc (WA, USA)
Erwin Berthier is the co-founder and CTO of Tasso Inc. a Seattle-based (WA, USA) company developing patient-centric, distributed and diagnostic technologies. Tasso is providing solutions to make blood diagnostics simple and convenient, and connect anyone, anywhere, with the best blood testing laboratories and medical centers. The technologies developed under his leadership at Tasso are empowering patients and clinicians to realize virtual care, frequent monitoring and improve health outcomes. He is also an Affiliate Assistant Professor in the department of chemistry at the University of Washington in Seattle (WA, USA). He received a Diplôme Ingénieur in Fluid Mechanics from ENSTA (Ecole Nationale Supérieure des Technologies Avancées) in Paris (France), a Masters of Electrical Engineering from the University of Canterbury (New Zealand) and a PhD in Biomedical Engineering from the University of Wisconsin in Madison (WI, USA). He is the author of over 50 publications in peer-reviewed scientific journals, 12 patents and a co-author of the book 'Open Microfluidics'.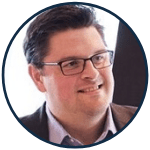 James Rudge
Global Microsampling Specialist
Neoteryx (Coventry, UK)
James Rudge has served as our Technical Director since January of 2015. Prior to joining Neoteryx (Coventry, UK), Dr Rudge worked for Phenomenex for 14 years and is a co-inventor of the Mitra Microsampling Device and the Volumetric Absorptive Matrix Sampling (VAMS) technology. During his 14 years at Phenomenex, Dr Rudge held a number of roles including Key Account Manager, Field Service Specialist and latterly European Business Development manager for Clinical. These roles allowed him to collaborate with customers on a wide range of projects regularly working in customer laboratories (globally) developing novel sample preparation and LC / LC–MS methods. Dr Rudge graduated from the University Wales, Swansea with a BSc (Hons) in Biochemistry and a PhD in Organic Chemistry where he worked on novel chemiluminescent probes for immunoassays.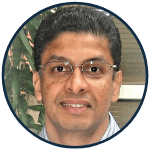 Enaksha Wickremsinhe
Research Advisor
Eli Lilly and Company (IN, USA)
Enaksha is a Research Advisor at Eli Lilly and Company (IN, USA). He has over 15 years of bioanalytical experience in quantitative LC/MS/MS supporting all phases of drug development (discovery through clinical development) and serves as the technical leader for all small molecule LC/MS/MS bioanalytical needs supporting both preclinical and clinical development. He is also experienced as an ADME project leader and has been responsible for both preclinical and clinical development of several oncology assets. He has been the recipient of several Eli Lilly awards (President's award, Global 3Rs award, Innovator award, Pediatric Excellence award). Enaksha received his PhD from the Pennsylvania State University (PA, USA).