Evaluation of Ion Mobility and Targeted QTof acquisition modes for the quantitative analysis of peptides (Waters Corporation)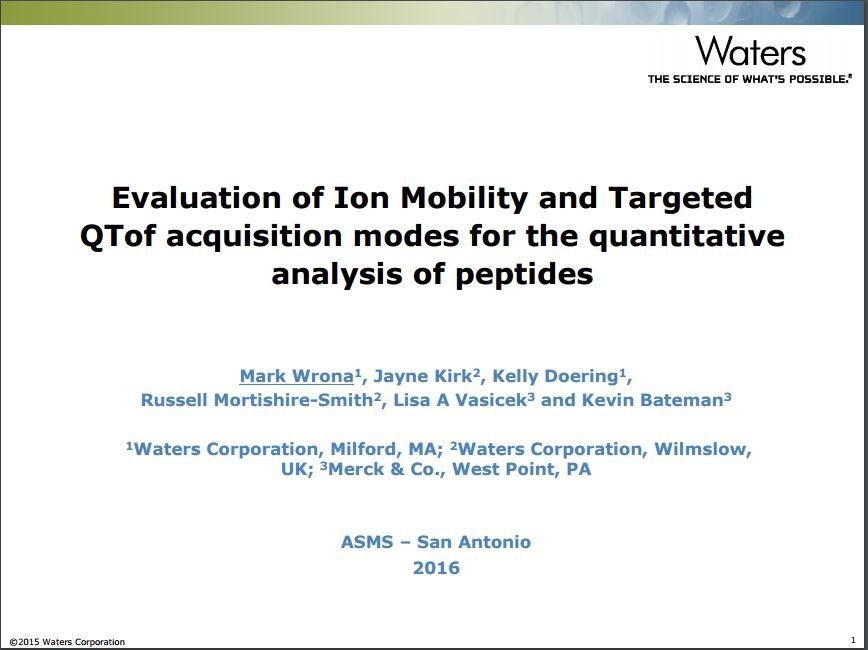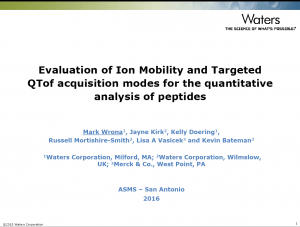 Mark Wrona, Senior Science Manager at Waters Corporation describes the continued evolution of ion mobility spectrometry and high resolution mass spectrometry on to a single platform. Mark outlines the challenges this platform overcomes and the flexibility, efficiency and improved analytical performance this resource affords. This presentation was originally given at ASMS – San Antonio 2016.
Click here to view the presentation.
Click here for more information on Waters Corporation and for a comprehensive list of their products.