Exploratory biomarker testing: to qualify or validate the assay? The latest scientific and regulatory considerations for biomarker validation
There is much confusion in the world of biomarker testing when it comes to 'assay qualification' vs 'assay validation' because the terms are not strictly defined. Both approaches seek to prove that the test is suitable for its intended purpose, but they differ regarding the depth and robustness of the parameters evaluated and the number of replicates performed for each parameter.
With the question 'should we qualify or validate an exploratory biomarker assay before sample testing?' in mind, the goal of this presentation is to define the latest scientific and regulatory considerations for the analytical validation of assays for fluid-based biomarkers used in the qualification of drug development tools (DDTs). Topics to be discussed include: considerations for assay design; technology selection, including singleplex and multiplex ligand binding and immunometric assays; optimization of pre-analytical factors; core assay performance expectations; and setting minimally acceptable assay performance criteria.
You will hear answers to questions including:
What are the distinctions between 'assay qualification' and 'assay validation'?
What are the latest industry practices in exploratory biomarker testing?
What are the scientific and regulatory considerations for the analytical validations of assays for fluid-based biomarkers?
What are the core performance expectations to qualify and/or validate an assay and how do they guide the setting of minimally acceptable performance criteria?
Who may this interest?
Bioanalytical scientists
Regulatory specialists
Analysts
Quality managers
Speakers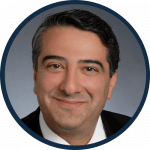 Afshin Safavi, PhD
Founder and Board Member
BioAgilytix (NC, USA)
Dr Afshin Safavi is a veteran biochemist with extensive experience establishing and leading bioanalytical teams in pharmaceutical, biotechnology, and manufacturing companies, as well as contract research organizations. He is considered an expert in various immunoassay platforms and biomarker analysis.
Dr Safavi is a founder of BioAgilytix (NC, USA) and has extensive experience establishing and leading teams in pharmaceutical and manufacturing companies that are responsible for multiple drugs in the market today. Prior to founding BioAgilytix and acting as the Global Chief Scientific Officer, he was the Director of Ligand Binding and Immunoassay at AAIPharma (NC, USA). At Talecris BioTherapeutics (Grifols; NC, USA), he led the Preclinical and Clinical Assay Development team, building on his experience as a senior scientist at Nobex Corporation, GlaxoSmithKline and IGEN International (NC, USA). He obtained his BS in Biochemistry from UCLA (CA, USA), his PhD in Biochemistry from University of Kentucky Medical School (KY, USA) and completed a two-year postdoctoral assignment at the Emory University Department of Pathology (GA, USA).
In association with