The importance of biomarker discovery and personalized medicine: panel discussion
In this free panel discussion, our experts will provide insights into their own research and involvement with biomarker discovery including the challenges they have had to overcome, key trends they have seen and their future outlook on the development of this field.
A biomarker is a protein or small molecule indicative of homeostasis or a disease state, the concentration of which can indicate disease progression or a response to a therapeutic intervention. Through using biomarkers, physicians can prescribe more effective treatments. During biomarker discovery ideal candidates – that are related to a disease or treatment mechanism – are monitored and measured from accessible samples such as body fluids.
Biomarkers are particularly important in the pharmaceutical industry to evaluate the safety and effectiveness of a drug and could also benefit the cost reduction of drug development by enabling early proof-of-concept studies for novel therapeutic targets. Biomarkers are increasingly being used to improve patient diagnosis and monitor therapeutic responses.
What will you learn?
Technologies used for biomarker discovery
Key complexities and challenges in identifying biomarkers – including assay development and validation
Future developments of this field as the use of personalized medicine in healthcare increases
Panelists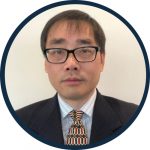 Weiping Shao
Vice President of Biologics Services
Frontage Laboratories, Inc. (PA, USA)
Dr Weiping Shao is Vice President of Biologics Services. In this role he oversees overall operations of bioanalytical activities in the support of innovative biologics, biosimilars and new therapeutic modalities including gene therapy, nucleic acid therapeutics and CAR-T cell therapy. Dr. Shao also oversees genomic and protein biomarker method development, validation and bioanalysis, CLIA assay validation and sample testing. He is responsible for scientific leadership to maintain a high level of scientific achievement with regulatory rigor for the Biologics Services organization at Frontage Laboratories.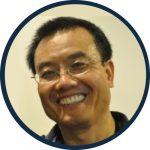 Linzhi Chen, PhD
Senior Research Fellow, DMPK
Boehringer Ingelheim Pharmaceuticals, Ridgefield (CT, USA)
In recent years, Dr Chen and his group at Boehringer Ingelheim Pharmaceuticals has been providing bioanalytical support to the development of therapeutic proteins and oligonucleotides as well as viral vector-based gene therapy. His group has developed a number of LC–MS assays for various biotherapeutic proteins such as nanobodies, Fabs, bispecifics and mAbs, siRNA as well as protein biomarkers. He was the pioneer of developing and applying immunocapture-LC–MS methodology for simultaneous anti-drug antibody isotyping and semi-quantitation. His recent interest focuses on LC–MS determination of in vivo biomodifications and critical quality attributes of biotherapeutics and their impact on PK/PD.
Yan Ni
Senior Director and Head of Biomarkers and Precision Medicine
Passage Bio (PA, USA)
Dr Yan Ni is the Senior Director and Head of Biomarkers and Precision Medicine at Passage Bio (PA, USA). In this role, she is responsible for the overall biomarker strategic planning and execution for all clinical and preclinical programs in the Passage Bio research portfolio. Before Passage Bio, Yan was an Associate Director at the Precision Medicine Group of Regeneron Pharmaceuticals (NC, USA) and was responsible for clinical biomarker planning and implementation for multiple disease areas from first-in-human to phase III. Yan also worked in the Bioanalytical Sciences Department at Bristol-Myers Squibb (NC, USA) for 5 years, where she honed her expertise in clinical biomarker assay development, validation and outsourcing. Her industry career started at Merck Research Laboratories at Rahway, New Jersey.
Yan actively volunteers for the American Association of Pharmaceutical Scientists (AAPS) and is currently on the Leadership team of the AAPS Biomarkers and Precision Medicine Community.  She is a co-author of several industry White Papers in the area of biomarker assay development and validation and holds several patents.
In association with